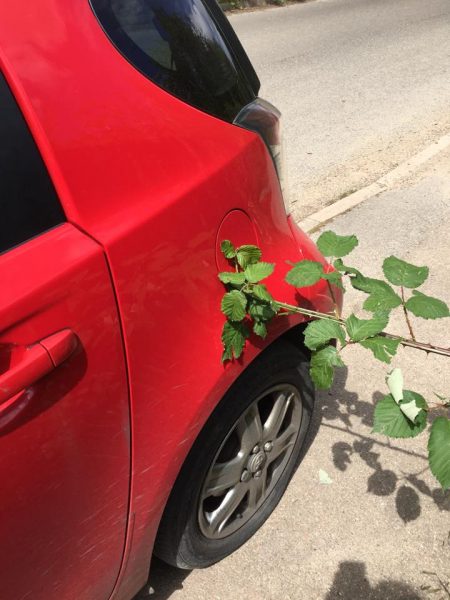 Sun 28 August 14:00 – 16:30
You are kindly invited to the Kreenholm Plants last open workshop of the season by Sille Kima (EE) in the garden! In the workshop the artist invites participants to listen to the sounds of the abundant end-of-summer garden and forage some of them for making a collective ambient sound piece. The sound piece will stay at NART as a sound installation until the beginning of the next gardening cycle in spring 2023 – as a reminder of the warm and abundant harvest of August.
Along walking and listening, we will see how to move our bodies while recording tender sounds and how the space of deep listening to ones' surroundings brings us to deeper enmeshment to ourselves, each other and the Earth. Much like searching for and picking wild raspberries makes one supple and tender around the prickiness of its thorns.
The participants will leave with a basic introduction into field recording with minimal, accessible gear and to music production using the industry standard programme Ableton.
Please bring a charged phone with a simple sound recording app installed!
Meeting point: Narva Art Residency, Joala 18.
Languages: English, Estonian, Russian.
In case of questions, call +37255624384.
Participation is free of charge and open to all!
This is the last workshop of the season in Kreenholm garden – we would like to thank all the participants, supporters and artists, who shared their skills and thoughts, for a warm and plentiful summer!
The 2022 summer season workshops in the Kreenholm garden are supported through the regional cultural activity support measure of the Estonian Folk Culture Center.