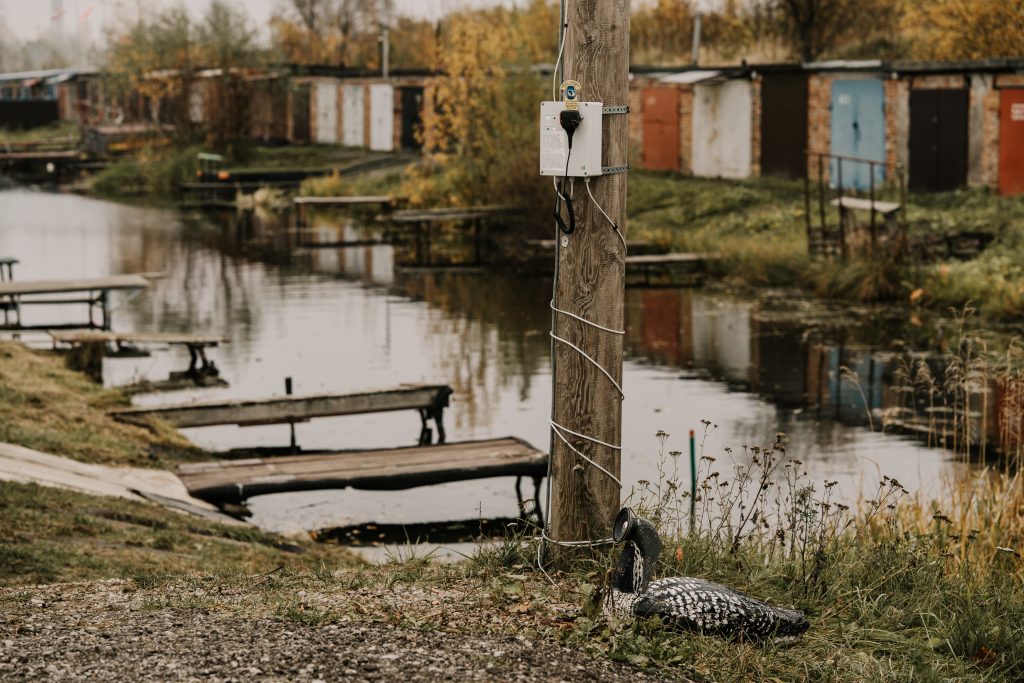 ____
Not far away from Narva Art Residency is the area of Kulgu, which has also gained the name of Narva Venice. It is a system of canals with boat garages near the Narva water reservoir. The garages are more than just boat sheds – they are where people live, and have saunas and parties. A local community likes to fish and spend time away from the city.
In the summer of 2022, the Narva Art Residencу successfully carried out the project of the NART Embassy in Narva Venice or VENICE EMBASSY. Narva Venice project returns in the summer of 2023!
The jury, consisting of Johanna Rannula, Mattias Malk, Elisabeth Guerrero, and Ionel Lehari, has already selected 5 artists who will get to know the Kulgu area and carry out their art projects directly related to it. Throughout the season, Narva Venice will host social events, meetings, and concerts, where artists and locals can get to know each other better and learn more about different art forms.
____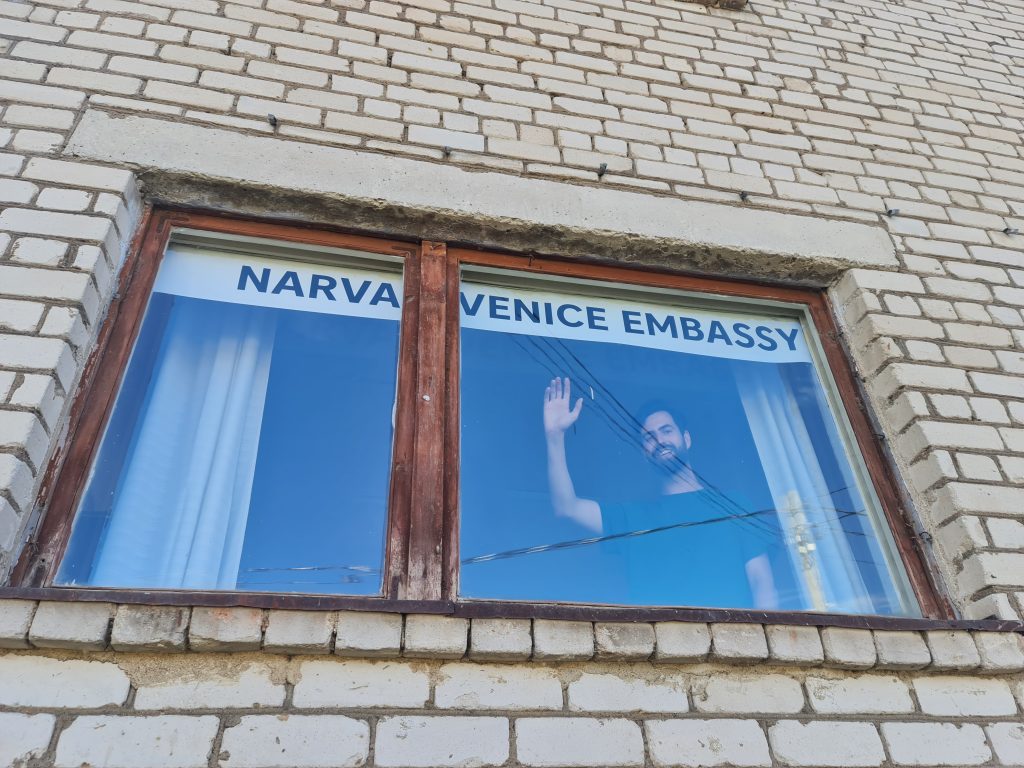 ARTISTS
Maksym Kozlov (France) 12.06 – 2.07.2023
As a Ukrainian artist based in France, he explores the intersection of various artistic mediums. Through transmedial photography, Maksym combines different visual forms to create unique and immersive experiences. His project aims to build a DIY Viking yacht in the Kulgu area using traditional materials and methods while exploring the connection between Estonian and Western European Viking history. The project will engage the local community in the shipbuilding process and involve educational workshops to teach participants about Viking history and shipbuilding techniques.

Leri Matehha (Israel) 26.06 – 23.07.2023
Leri is an artist from Israel. In her research and cinematic works She tries to combine social landscapes and the sensuality of personal memory, as well as looking for stories that make unusual, historical facts visible.
During her residence in Narva Venice, she will open a temporary kosher distillery with her father Eduard. Moreover, she will hold traditional Shabbat dinners to introduce locals to the Jewish culture.

Frans van Hoek (South Africa/ the Netherlands) 9.07 – 2.08.2023
Frans van Hoek is an artist based in The Hague. Growing up in the Karoo desert, his practice explores phenomena by layering multiple temporal lenses. With a background in physics and psychology, Frans attempts to integrate these forces through a site-specific practice.
In Narva Venice, Frans will build a camera obscura overlooking the reservoir which acts as the border between Estonia and Russia. A live image of the outside world would cover the walls, floor, and ceiling, bringing the other side of the river into an intimate social setting. Creating a space to question relations between inside/outside, at a time of crucial re-definition for Narva.
Marijonas Verbel (Lithuania) 10.08 – 22.08.2023
Marijonas is a Lithuanian artist with a special focus in textile arts, crafts and art education. They are inspired by the concept of weaving, routines and synesthesia.
During their residency, they will conduct two weaving workshops and invite the local community to explore the themes of unordinary and site-responsive weaving together with them. One is about weaving without a loom and the second one is about basket weaving. The inspiration for the workshops came when the artist arrived at the residency without their loom. Living in a small container surrounded by wild grass, questions arose "How to weave with the smallest amount of supplies? How to get inspired by the environment around me?" 
Tim Sullivan (UK) 20.07 – 30.08.2023
Tim is an artist, writer, and Foundation Art Lecturer based in the UK working in photography and film. With regard to the current moment, he is increasingly interested in the contemporary and historical representation of land and our place within it. His time in Narva Venice will be spent building up an archive of objects found in, and along the banks of the river which will be presented in a publication along with a series of portrait and landscape studies. His investment in this project stems from his ongoing work representing border territories; however, for this residency, he would like to facilitate the production of an archive whose contents will be dictated by the community.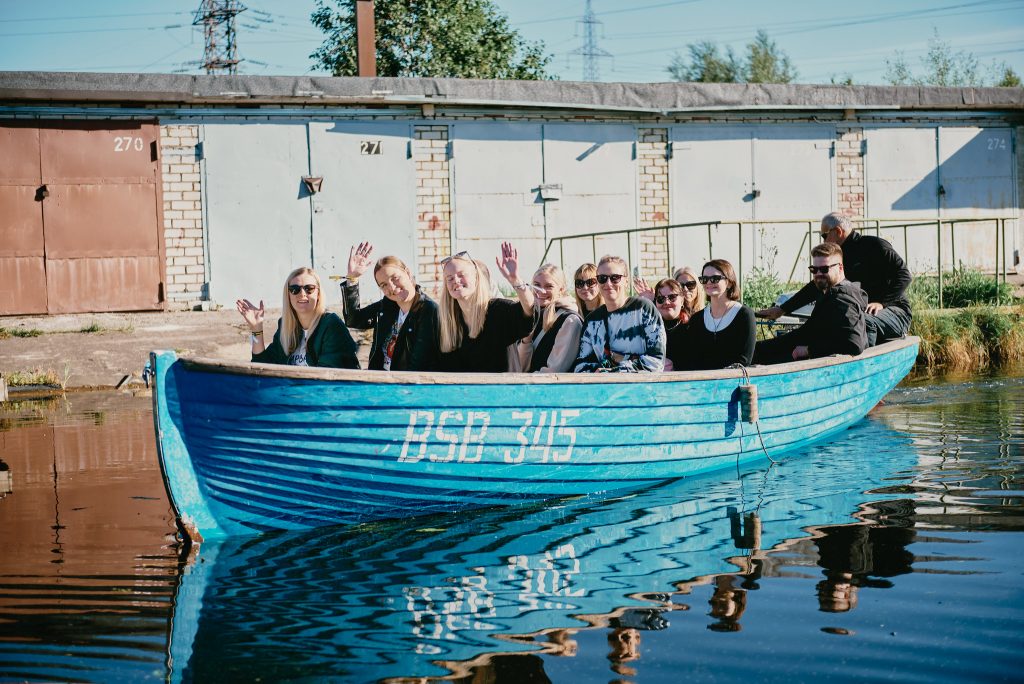 ____
PUBLIC EVENTS
During the summer, Narva Venice will host a series of different events directly related to the artists' projects. The opening of the season will take place on Kulgu, where locals will be able to get acquainted with the project and communicate with some of the artists. In June, Maxim will talk about the history of the Vikings and hold a master class, in which everyone is welcome to participate. Leri will introduce you to the home distillery and hold Shabbat dinners.
Frans will join her in July and will show how to make your own camera obscura at home. At the beginning of August, Giuseppe will present his project – a series of postcards about the Venice of Narva, and Tim will end the season, by preparing an exhibition of the Kulgu archive.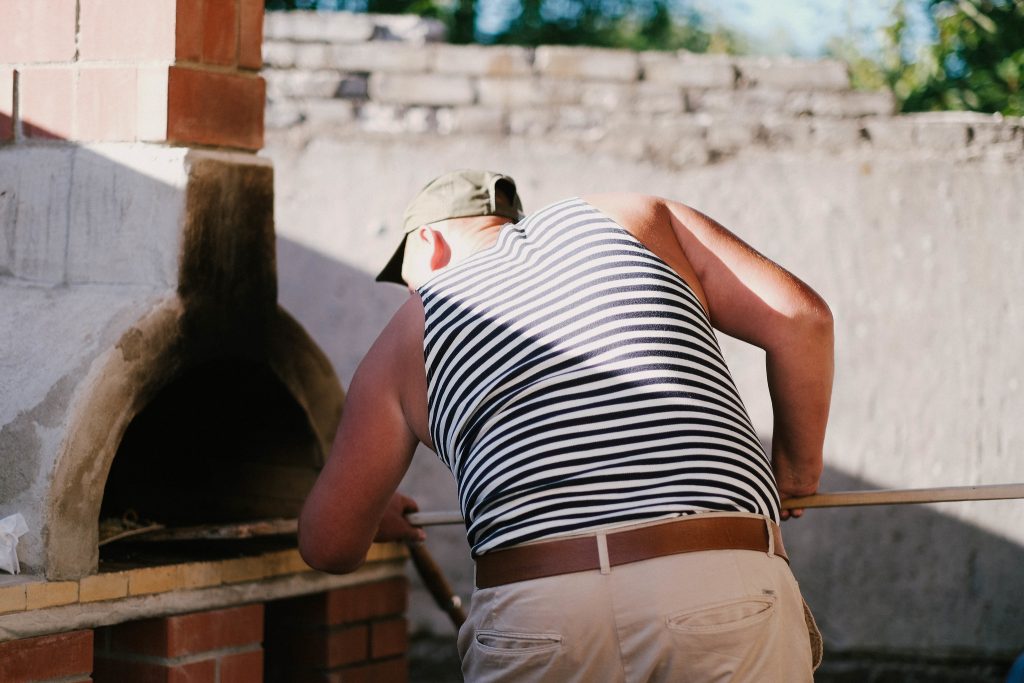 ____
This project is carried out in cooperation with British Council in Estonia as part of the People to People Cultural Engagement Programme. Find more info about British Council's work in Estonia at www.britishcouncil.ee
____
In 2022, five artists also worked in Narva Venice.
Enrique Roura (Mexico/Norway) built a public oven in Kulgu. Maurin Bisig (Switzerland) built a wooden shed next to Enrique's oven and also created a small photo exhibition. Elisabeth Guerrero (Mexico/Netherlands) prepared a tour of the sounds and stories of Narva Venice, which you can listen to here https://on.soundcloud.com/bKbn (in Russian, some parts in English). Kevin Molloy (Ireland/Estonia) made a short audio-visual film showing the Kulgu area in the context of his daily life. Mohar Kalra (USA) created three interactive sculptures – a black-throated diver, a white-backed woodpecker, and a European green frog – calling it "Kulgu Public Radio", which worked in Narva Venice in September-October 2022.