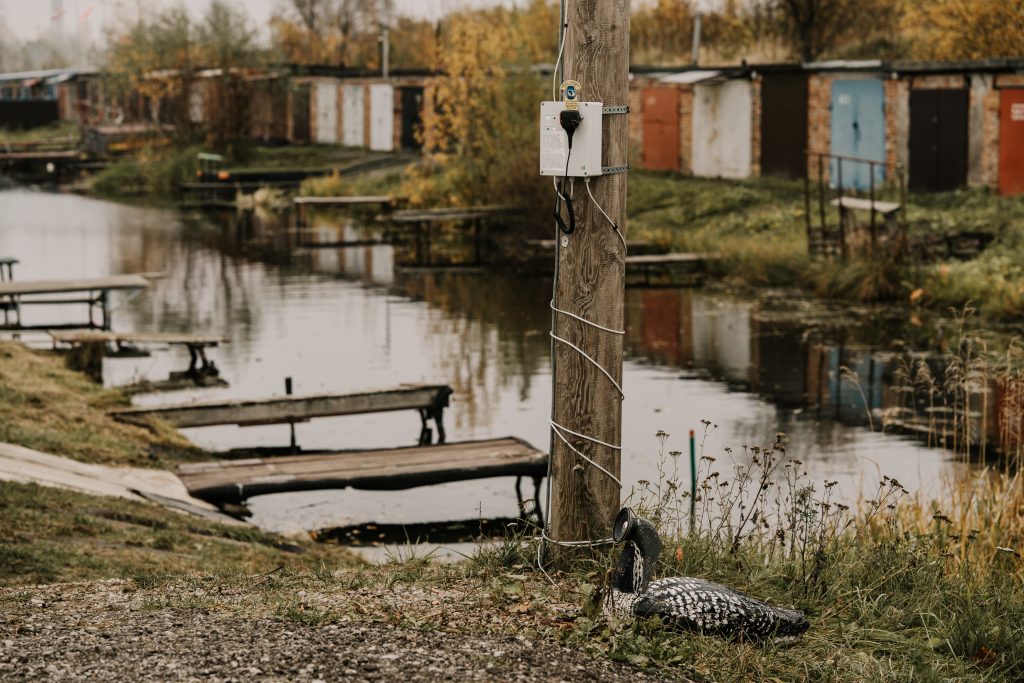 ____
Not far away from Narva Art Residency is the area of Kulgu, which has also gained the name of Narva Venice. It is a system of canals with garages for boats near the Narva water reservoir. The garages are more than just boat sheds – they are where people live, and have saunas and parties. There is a local community that likes to fish and spend time next to the water.
In the summer of 2022, the Narva Art Residencу successfully carried out the project of the NART Embassy in Narva Venice or VENICE EMBASSY. NART got two spaces to carry out this project – a garage and the first floor of the club building. The team cleaned and refurbished these spaces and made them ready to host international artists.

An open call was organized to find artists-in-residence to work and live at the boat garages. They were picked by a jury that consisted of Anders Härm, Diana Tamane, Johanna Rannula, and representatives of the Kulgu boat garage association.
Five artists from around the world brought their bold projects to life in Kulgu. Throughout the season, various events, meetings, and concerts were held in Narva Venice, where artists and local residents could get to know each other better and learn more about different types of art.
____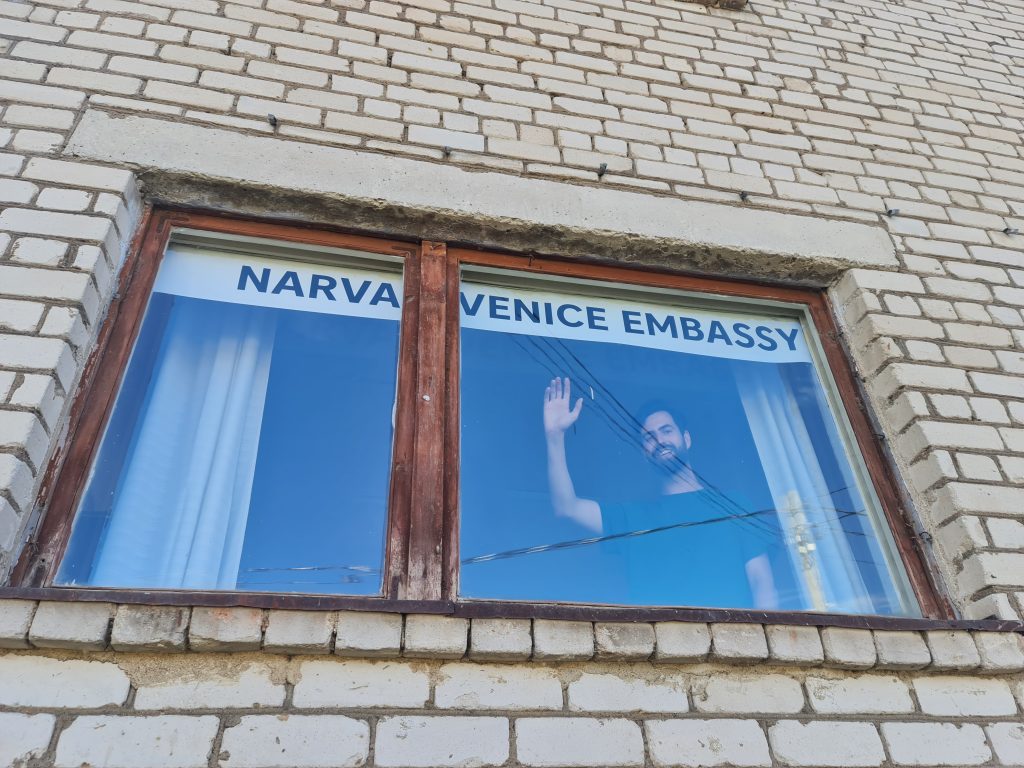 ARTISTS
Enrique Roura (Mexico /Norway) 11.06 – 21.08.2022
Enrique's project at the Venice Embassy is about bringing people together by building an outdoor oven and baking bread. His residency at Kulgu lasted for 5 weeks. "The journey of building this oven has been long and exhausting, I had to use my body to its limits. At some times I have felt lost and drowned by my own ambitions, but the hospitality and generosity of the local people, that have seen me working has lifted up my spirit, like a juicy piece of watermelon, a cold beer, or a hot sauna after a hard day of work, has helped me enormously to continue working" said Enrique. He added that local people were always sincerely interested in the progress of the process, borrowed tools for work and simply supported the artists. On the 20th of august, there was a community day at the Venice Embassy and Enrique was able to test the oven in action and make real bread – 19 loaves of it.

Maurin Bisig (Switzerland) 25.07 – 01.09.2022
For his project in Narva in Kulgu, Maurin planned to make a large wooden sculpture. Sculptures, in addition to aesthetic pleasure, should also have a practical function and all local residents should be able use them. As a result, Maurin built a wooden shed next to Enrique's oven. And at night and in the early morning hours, Maurin enjoyed and photographed the light and colours of Narva. At the end of his residency, he created a small photography exhibition.
Elizabeth Guerrero (Mexico/Netherlands) 15.08 – 05.09.2022
She is a researcher, and radio and sound maker, based in Mexico City and Amsterdam. Her work is focused on site-specific art and sound projects that are community-based. At Kulgu she prepared a tour through the sounds and stories of "Narva Venice". Elizabeth collected the sounds both above and below the water, as well as interacted with many locals, collecting their thoughts and stories about the place and making them into an extraordinary sonic adventure. Listen to the sound journey "A Summer Day in Kulgu" https://on.soundcloud.com/bKbn (in Russian, some parts in English).
Kevin Molloy (Ireland /Estonia) 06.07 – 19.07.2022
Kevin is an audiovisual ethnographer and musician. Originally from Ireland, Kevin completed his studies in Music Technology and Audiovisual Anthropology. During his stay in Narva, Kevin creates a short audiovisual film showing the Kulgu area in the context of its daily life. The goal is simple – to visually document how a community can be and is being created. He will attempt to show the images of Kulgu without commentary, and therefore allow the viewer to experience the location as if being there.

Mohar Kalra (USA) 1.09 – 25.09.2022
Mohar is an artist and researcher from the USA who delves into the soundscape of Narva's Venice, looking at how environmental sounds affect people, animals, and plants. He created three interactive sculptures – a black-throated loon, a white-backed woodpecker and a European green frog – that people can interact with and reflect upon, calling it "Kulgu Community Radio". Interactive public radio worked in Narva Venice in September-October 2022.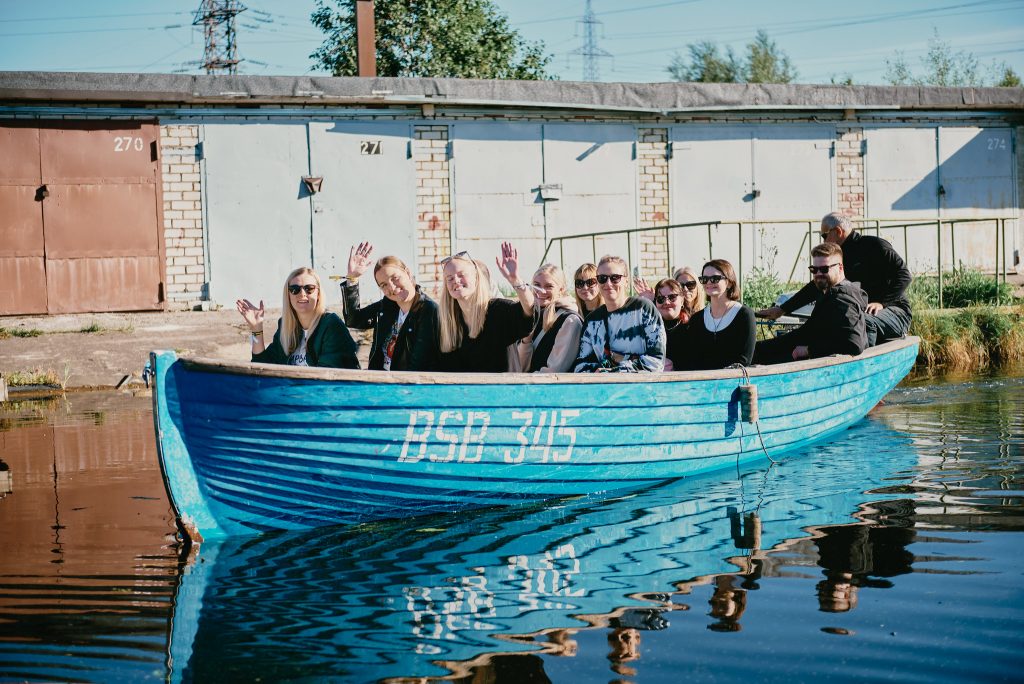 ____
PUBLIC EVENTS
The project included several major events open to both local residents and the public such as the Open Doors Day and the Community Day. The guests were able to get acquainted with the projects of the "Embassy" residents, as well as enjoy the local atmosphere and hospitality of the locals. Also some more events were held in Kulgu – for example, the presentations of the projects of Maurin and Elizabeth. We took part in the music and urban culture festival called Station Narva where Enrique's oven was used to cook pizza for 200 people and the locals offered to serve fish soup for everyone.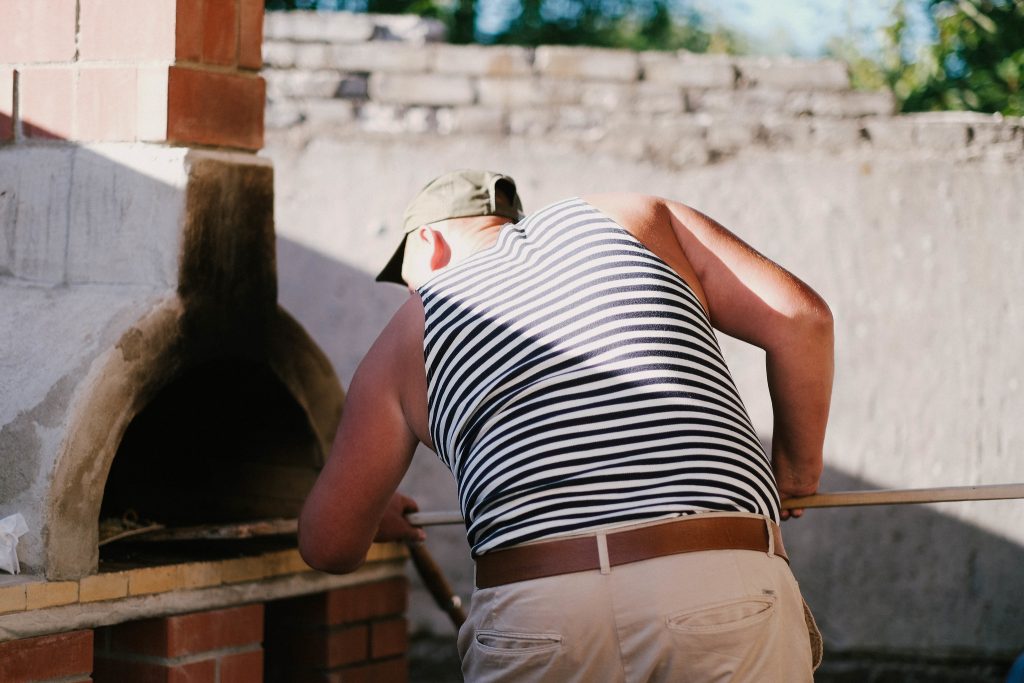 ____
RESEARCH
The project is partnered by Tallinn University Researcher Tarmo Pikner, student Valeria Jermakova, and project manager Jana Levitina have kept a closer eye on the project and reflected on the activities during and after the public program and residencies. The result of these studies was a brochure in the form of a newspaper – the Kulgu newspaper. Check it out here. Our newspaper is on sale at the residency for 2 euro.
____

This project is carried out in cooperation with British Council in Estonia as part of the People to People Cultural Engagement Programme. Find more info about British Council's work in Estonia at www.britishcouncil.ee