Kreenholm garden was established in summer 2020 and is currently in the stage of building. Alongside working as an open garden it hosts 4 invited practitioners (artists, designers, gardeners, etc) yearly, who engage with the garden in a creative and practical way. Kreenholm garden and Kreenholm Plants Residency are co-run by artists Sandra Kosorotova and Sille Kima.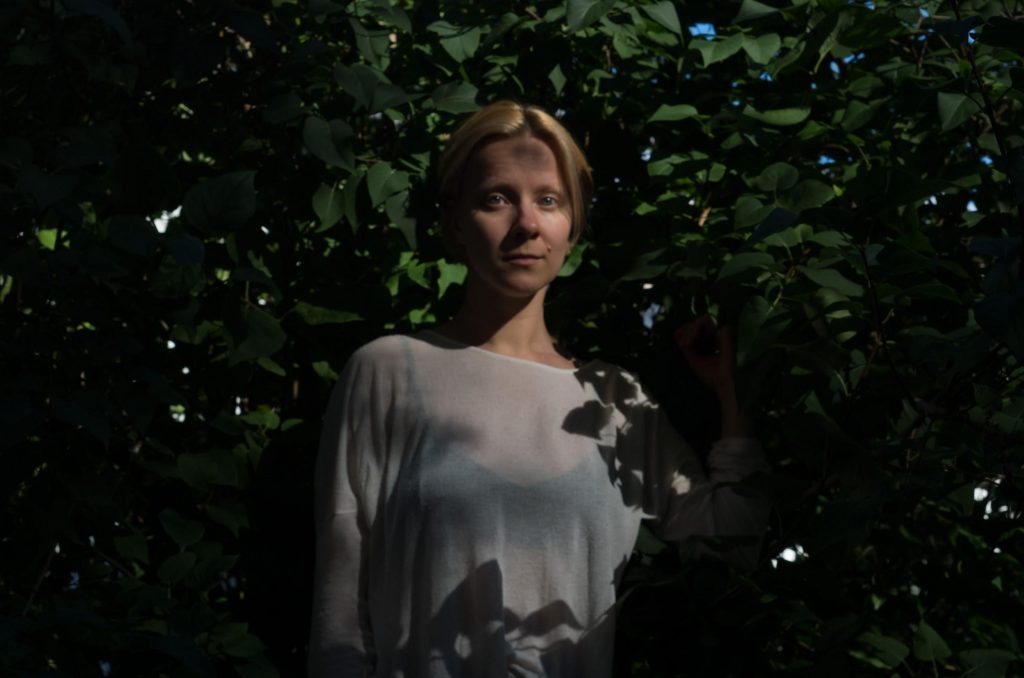 Residents and events in 2022
May
30.05 Anna Maquet (EE) and Sandra Kosorotova (EE) workshops:* building
new beds based on permaculture principles.
June
18.06 Sean Roy Parker (UK) workshops* I: concocting a healing gardeners
hand balm from local herbs

July
17.07 Sean Roy Parker (UK) workshops* II: lactofermenting

24.07 Michaela Casková (CZ) workshops:* weather-casting: making dyes and
inks from local plants and found materials
August
14.08 Dambi Kim workshop (South Korea): tea ceremony
28.08 Sille Kima workshops:* listening and harvesting field recordings from the
garden and making a collective mixtape. The co-created sound composition will stay as an
installation around Narva Art Residency until spring 2023, reminiscing of the abundance of
autumn harvest until the beginning of the next cycle.


Residents and events 2020–2021
2020
July
Garden initiation: first raised bed.

August
Local edible weeds tour for the public; building new raised beds with Narva-local youth
organization VitaTiim.
2021
March
The first resident of Kreenholm Plants, Estonian interior architect and designer Kaisa Sööt
created a plan for the garden and designed a garden bed and compost box.

April
II garden resident, Lithuanian textile artist Karolina Janulevičiūtė curated and planted beds
with herbs and flowers, that are both medicinal and can be used to dye textiles.
May
Building the new raised bed with Kaisa Sööt design; sowing seeds in the bed with the clients
of Narva Social Care Center for neurodiverse people.

June
Co-leading with Maria Muuk a food-themed workshop 'Obshenie' as part of (Re)configuring
Territories Summer School: the socio-political histories of soviet legacy candy and culinary
delights, local edible weeds tour, cooking with weeds and surplus food, co-organising reading
material.

July
III garden resident, Latvian born and Latvian and UK based designer and permaculture
specialist Vineta Gailite built a geodome shelter in the garden and conducted a series of
geodome building workshops.* A collective dreaming was held about what the garden
would need and could have in the future.
August
Karolina Janulevičiūtė led a series of workshops,* where the participants could practice textile
dyeing with the plants from the garden as well as learn about their medicinal properties.
*
All workshops are free of charge and happen in two versions: a closed workshop for the clients
of the Narva Social Care Center for neurodiverse folks and an open workshop, which everyone
is welcome to join.