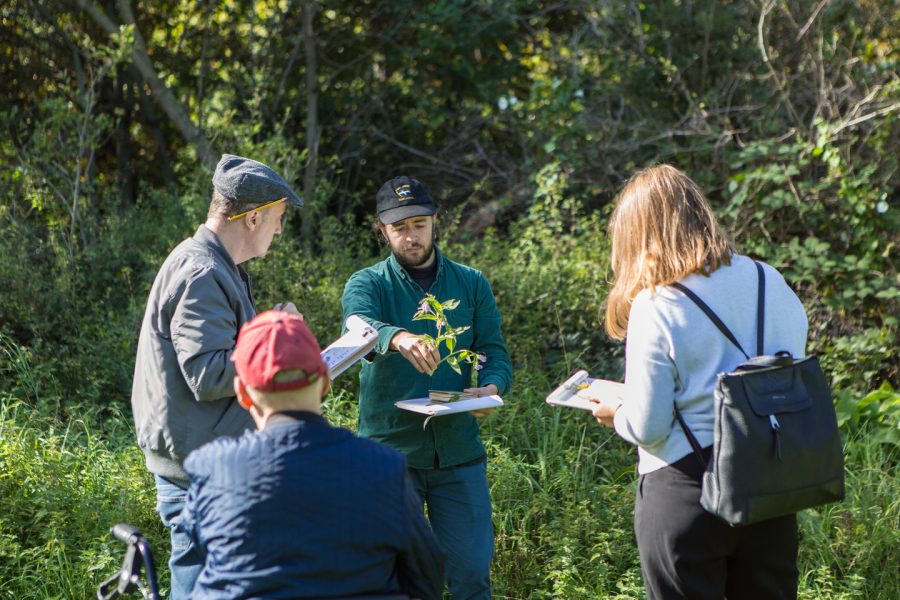 You are kindly invited to the Kreenholm Plants resident Sean Roy Parker (UK) free workshop in the garden! We will search in the overgrown verges in the garden to observe and identify self-pollinated, native and unexpected wild plants. After tasting some and talking about possible medicinal properties, we will make a simple herb balm to protect your hands when working the land.
Sean Roy Parker is a visual artist, fermentation enthusiast and food writer based at DARP artist community in Shipley, Derbyshire. His work examines the lifecycle of materials, complexities of multi-species responsibility, and problem-solving through collaboration. He practises slow and low-tech crafts using leftover consumer debris or natural abundance to explore feelings of eco- anxiety in late-stage capitalism, and redistributes resources through flexible care structures like labour exchanges and artswaps. instagram.com/fermental_health

*Please bring a small jar or cosmetics tin for your balm and some cloth to wrap your herbs in. 

Time of the event: Saturday, 18.06, 12.00–14.00.
Meeting point: Narva Art Residency, Joala 18.
Languages: English, Estonian, Russian.
In case of questions, call +37256231144.
Participation is free of charge!

NB! The next workshop by Sean Roy Parker is about lactofermentation and will take place on July 17th.
related artists