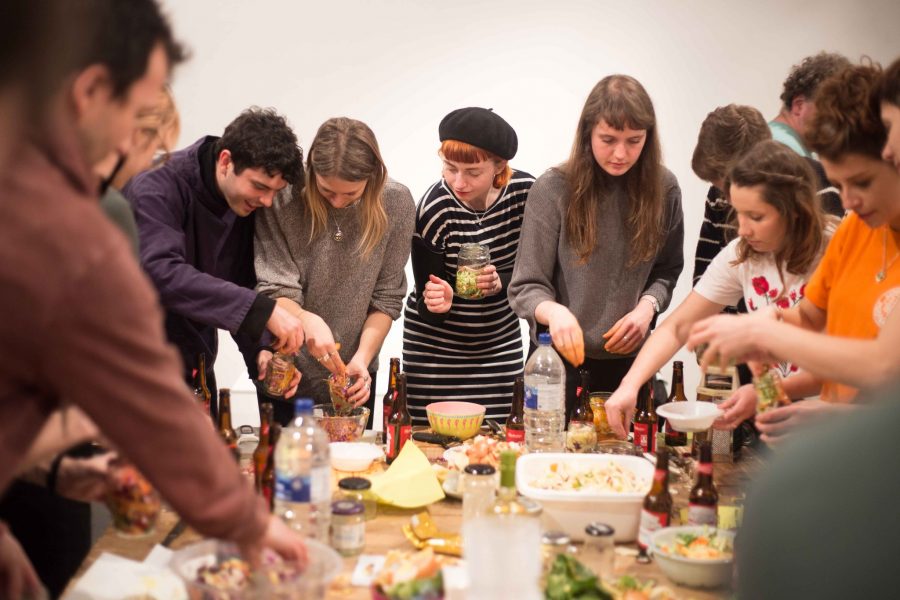 You are kindly invited to the Kreenholm Plants resident Sean Roy Parker (UK) free workshop in the garden! Following a short cultural history of using salt to preserve fresh foods, this will be a practical session on making sauerkraut surplus, homegrown and wild plants. During the workshop we will dicuss the role of bacteria, yeasts and fungi in supporting human and plant life. The workshop is open to all, but prior experience in cooking and a solid interest in fermentation is suggested.
*Please bring a white cabbage and 1 litre jar, a knife, chopping board and apron!
Meeting point: Narva Art Residency, Joala 18. Languages: English, Estonian, Russian.
In case of questions, call +37255624384.
Participation is free of charge!
Sean Roy Parker is a visual artist, fermentation enthusiast and food writer based at DARP artist community in Shipley, Derbyshire. His work examines the lifecycle of materials, complexities of multi-species responsibility, and problem-solving through collaboration. He practises slow and low-tech crafts using leftover consumer debris or natural abundance to explore feelings of eco-anxiety in late-stage capitalism, and redistributes resources through flexible care structures like labour exchanges and artswaps. instagram.com/fermental_health
NB! The next workshop in Kreenholm garden is about making pigments out of found objects with Michaela Caskova (CZ/FI) and will take place on July 17th. In August we welcome a tea ceremony by Dambi Kim (KR) and workshop on sonic foraging by Sille Kima (EE).
related artists