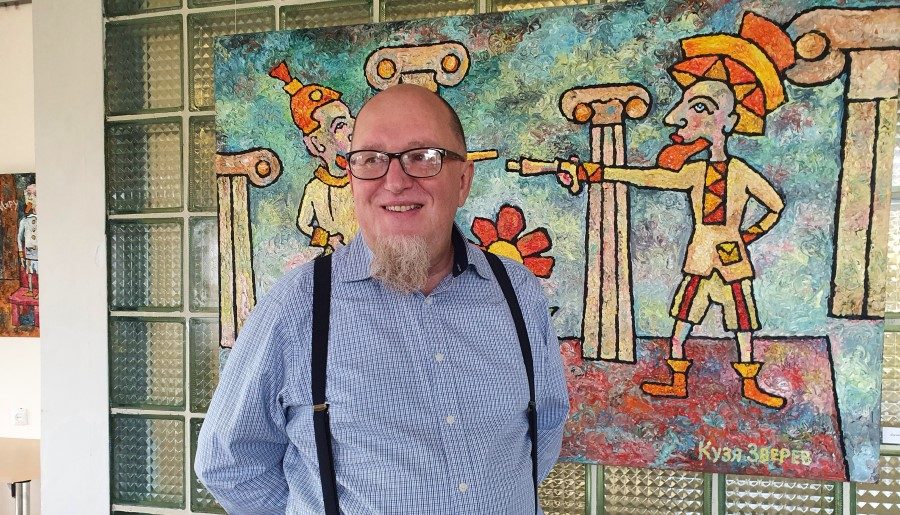 This Sunday, February 6, the second "Kitchen Talks" meeting will take place at the Narva Art Residency. This time it will feature a distinguished Narva artist Kuzja Zverev. The meeting will take place in the kitchen of the Art-Residency in a cozy atmosphere. Hot drinks and sweets will be offered to the guests.
This format, which runs both online and offline, is successfully used by the Russian Museum in Tallinn. It is an informal conversation between the guest and the audience, which is also broadcast on the network. A link to the broadcast will be published on the day of the event.
The meeting will take place at 16.00. The kitchen has space for ten guests, so we ask those who wish to participate in the event to register this link as soon as possible: https://forms.gle/s822H5CsoSEEJydL9. You must have a valid covid-passport, an ID, and a pair of slippers with you.
Kuzya Zverev (Vladislav Kuznetsov) is a member of the Estonian Union of Artists and the Association of Free Graphic Artists of Estonia, a regular participant in international and republican exhibitions.An Artist, a teacher, the founder of the studio "Stupeni", a bit of a poet, a bit of a singer, loves classical literature. Zverev was born in Russia, in Kostroma (in 1961) Professionally savvy. Graduated from the Yaroslavl Art College and the Kostroma Pedagogical Institute. He began his life in Estonia in Sillamäe. Moved to Narva in 1997. A regular participant in art exhibitions and art festivals in Narva. Nickname – Kuzya Zverev.