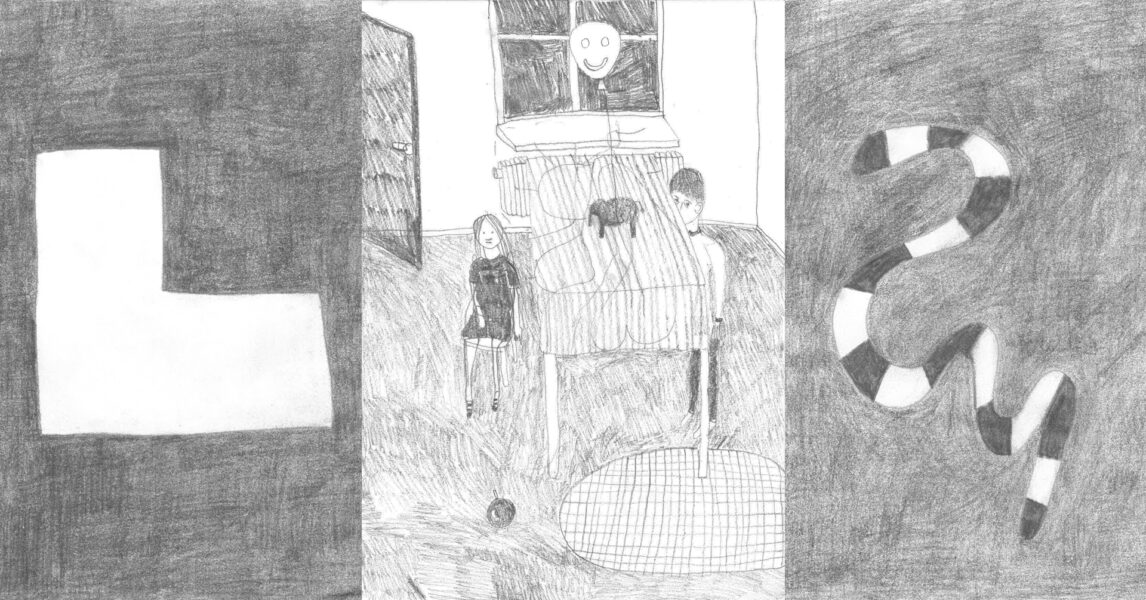 Solid Plot – art exhibition by Sasha Rotts and Hilda Kahra

Guided tours
18.-22.08.2023
13:00
Parallel program of the Narva Opera festival, Kreenholm factory, Narva
To visit the exhibition, please book a guided tour. The tour can be booked using the following link https://forms.gle/83JBGfEjTSXn5cQ87
Please book it in advance. The tour is free of charge.
The tour starts from NART Residency on Joala 18, takes you on a walk through the gates of Kreenholm, past the sculpture by Amalie Kreisberg and to the Solid Plot exhibition.
OPENING RECEPTION will take place on 17.08.2023 at 18:30 – 20:00.
The sound performance by Pavel Rotts will be a part of the opening. To attend the opening reception, please prepare yourself with a ticket that also provides you with access to the Opera Festival events.
SASHA ROTTS
"During the last few years, I've been working mostly with embroidery and textile. My works of embroidery technique mainly are based on so-called subconscious drawings. Free doodles, bright colors, a play of meanings, breaking rules – all of these things traced in these works.
The idea of the series is to show that drawings could be implemented not only in traditional techniques but also using fabrics, threads, and needles.
The bigger textile compositions are named Textile painting. The idea of these works is that instead of paint I'm using the textile pieces, stitching them together. The colorful combination of different pieces and figures create strong visual images. For this project I'm using colorful non-patterned textile pieces, combining them with each other.
Together with Kahra's works, an interesting solid plot is appearing."
HILDA KAHRA
"For Kreenholm I have been working with the subject of time and working schedules, these drawings are combined with the more naive drawings and the theory of the SUPER NAIVE.
In one of my drawings, an elephant can be seen on the table, above the table floats a happy-face balloon. It's a birthday party without the cake. The siblings meet in the kitchen, where a world is often built around objects and furniture. My drawings are based around my invented term SUPER NAIVE. In the SUPER NAIVE, the stroke leads to the more subconscious layers of consciousness. Each image is an autonomous world where for example the laws of gravity are questioned."
PAVEL ROTTS ( Performing during opening the 17.08.2023 )
"I'm preparing the soundscape based on cut and distorted radio waves, sampling and filling the space with white noise, linking to the calming sound of the sea and the river stream surrounding the Krenholm island which used to give a power to the looms and machines of the factory."
related artists