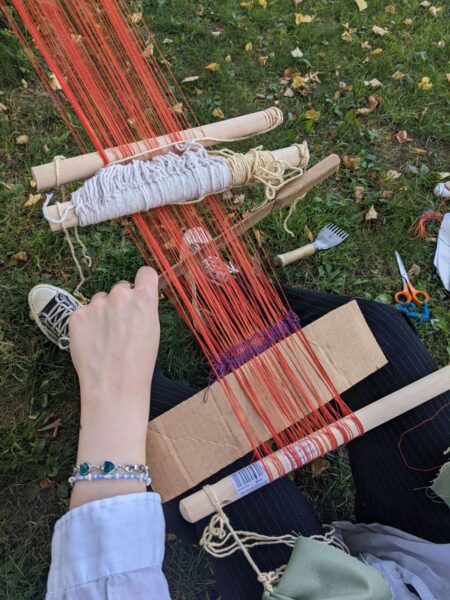 Saturday 19.08 at 11:00
Backyard of the Art Residency
Marijonas Verbel, a Lithuanian resident of the Narva Venice embassy will introduce the basics of weaving without a loom.
Participants are welcome to bring their own yarn. Otherwise, all materials needed for the workshop are provided.
For more information about the project of the Embassy of Narva Venice click here:
https://www.nart.ee/et/projects/narva-venice/
The project is supported by the British Council.
related artists