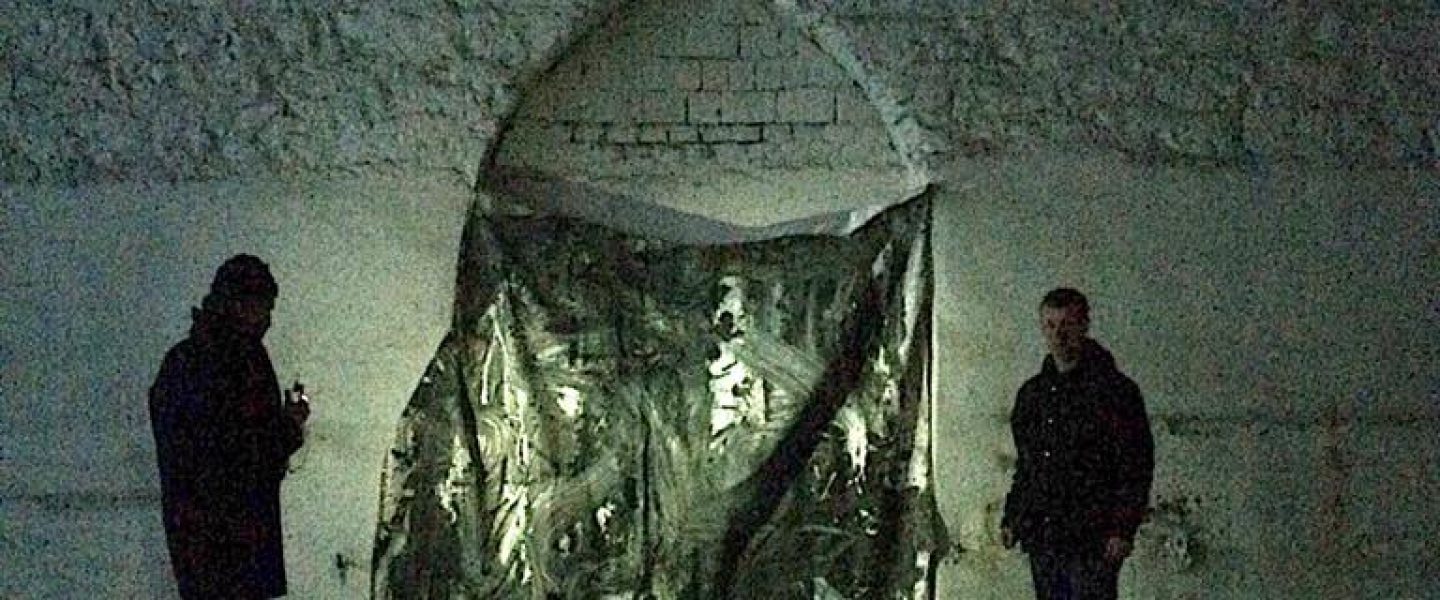 "Exhibition | Artists in Residency" is a series of events at Narva Art Residency which provide a space to meet the current artists-in-residence and to view the works made during their stay. On January 27th at 3pm, there will be a gathering at the Residency building (Joala 18). From there, visitors will be taken on a walk through the Krenholm Manufacturing Company complex towards an installation of artworks. The walk ends at the residency building to witness the second part of the exhibition, from there the visitors will be invited to join an artists talk with current residents, led by this year's Köler Prize nominee Anna Škodenko.
15:00 gathering at the Residency (Joala 18) & tour to Krenholm territory
16:30 artist talk led by Anna Škodenko
17:30 exhibition opening
—> evening continues with the music played by Ivar Murd !
Exhibition FIXED ROUTINE presents a series of works made during a two month long residency which relate to the specific location, geo-political climate, history and current state of Narva. It explores the history of Krenholm textile manufacturing company, through the prism of everyday life of the factory workers and products of their labour. The monotony and repetition as characteristic aspects of factory routine are reflected through the techniques incorporated into the painting process such as using templates, stencils, and various printmaking techniques. The core idea of this project corresponds to the XVIII – XIX century industrial revolution and traces back the transition from the hand produced to mass manufacturing. This moment can be seen both as a stepping stone in the development of society and as signifying the end of a intimate relationship between objects and their creators.
Restricting themselves to a simplistic, machine like methodology artists are questioning and testing the resistance of painting. Templates and instructional illustrations from found old knitting handbooks become an iconographic source. Together they form an abstract pattern resembling a fabric weave. By splitting and gradually subtracting the following stages of the process, mediation between the initial visual source and the final image is revealed. In this way the works contain a tension between serial production and a singular creative impulse. Eventually exhibited in the Krenholm factory, they can be thought of as cast offs from the production line and become a part of the post-industrial scenography.
Ben Crawshaw (UK) and Szymon Kula (PL) began to collaborate during their studies at Glasgow School of Art (2016/17) where they worked primarily with the mediums of abstract painting and installation. Both regard location and travel as a stimulus for creative output and are currently based at Narva Art Residency, Estonia where they are preparing for their forthcoming exhibition "Fixed Routine".
Ben Crawshaw's artistic practice incorporates painting, printmaking and installation. His works project energy which is expressed through line, colour and space, deliberately testing the potential of different artistic media by transforming conventional iconography and processes. Instinctively referencing sources such as Situationism and Abstract Expressionism, he combines these influences with a pop cultural aesthetic as a means of capturing the intensity of momentary experiences in real life settings.
www.bencrawshaw.squarespace.com
Szymon Kula's artistic practice explores the potential of painting and focuses on iconographic peripheries. Investigating memories deeply rooted in a private experience he appropriates alternative histories and identities into his personal mythology. Usually working in series and multiples he challenges the orthodox strategies of display presenting canvases alongside object, sound, video or performance.Constructing narratives that often correspond to the site specific environment Kula emphasises the tension between the illusionism and the actual physicality of the artwork.
www.szymonkula.com
The event is supported by the Narva Museum, British Council in Estonia and Embassy of the Republic of Poland in Tallinn.
Narva Art Residency is managed by the Estonian Academy of Arts in collaboration with Narva Gate OÜ. It is supported by the Ministry of Culture.
related artists