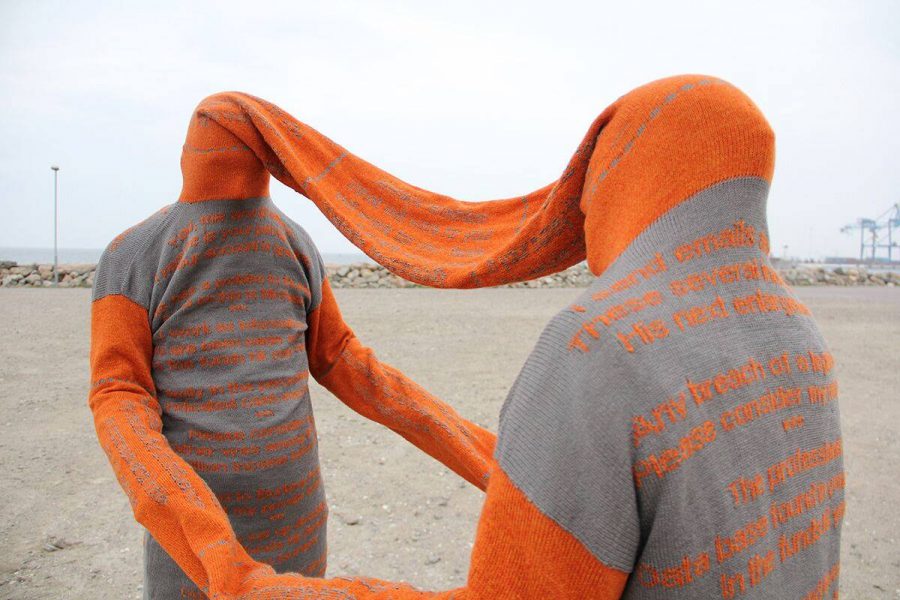 DIGITAL STITCHES
Curator: Stacey May Koosel
September 21 – September 22, 2018
NART – Narva Art Residency
Gallery spaces, 1st floor
Joala 18, 20103 Narva
Hours: Friday (21.09) 16.00-02.00; Saturday (22.09) 12.00-20.00
#NART #narvaartresidency #varvaramar #stationnarva #varvaraguljajeva #marcanet #digitalstitches
On September 21st artist duo Varvara & Mar's exhibition Digital Stitches opens at Narva Art Residency (Joala 18, Narva).
Programme 21.09:
3 pm An introduction into artists' work by Stacey May Koosel
4 pm Opening of the exhibition Digital Stitches
The exhibition will be open until 02:00 in the night.
*The events will be in English with a translation into Russian.
Varvara & Mar is an artist duo formed by Varvara Guljajeva and Mar Canet in 2009. Often duo's work is inspired by the digital age. In their practice, they confront social changes and the impact of the technological era. In addition to that, Varvara & Mar are fascinated by kinetics and participation, which are integral parts of their work. Also, they are exploring textile fabrication methods in the age of digital fabrication. They have exhibited their work at the following institutions: MAD, New York; FACT, Liverpool; Barbican Centre, London, Onassis Cultural Centre, Athens, ZKM, Karlsruhe.
Stacey Koosel (b.1982) is the editor of Estonian Art magazine and a contemporary art curator and critic. She recently curated "Hive Mind" an exhibition of Finnish art at Tallinn Art Hall's two galleries.
The exhibition is supported by the Embassy of Spain in Estonia.
More information about the festival: www.stationnarva.ee