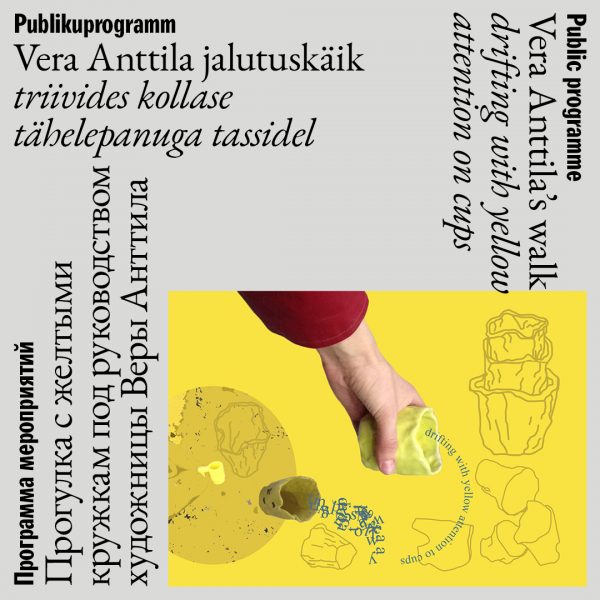 Participating artist and art educator Vera Anttila invites you to take part in her attention-tuning walk:
You are invited to join yellow cups for a walk as a way to drift with attention.
We will meet at the exhibition and listen shortly to some words before starting the walk.
You can choose to walk together with the cup as a pair or in company of many.
No need to prepare, come as you are and we will guide the rest.
Saturday 29.05 and Sunday 30.05, 14:00 -15:00. Meeting point: in front of NART at 14:00 (Joala 18). The event is in English.
N.B. Due to Covid-restrictions we kindly ask you to register your attendance by filling out THIS FORM.
More information about the exhibition can be found HERE.