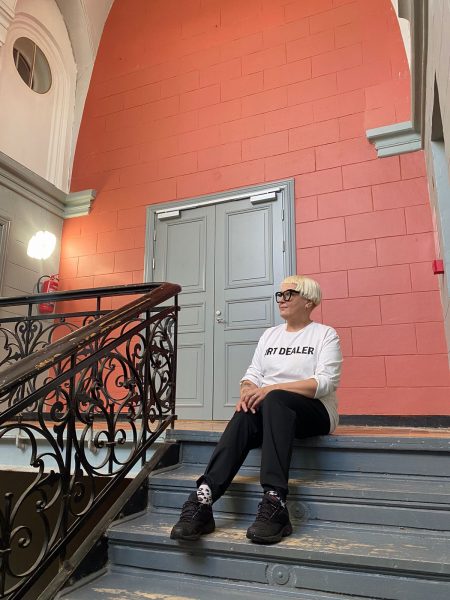 Natasha Shalina is a graphic artist, painter, designer, book illustrator, installation artist and poet, who is inspired by nature and the traditions of the Finno-Ugric peoples. View her portfolio on Instagram: https://www.instagram.com/shalinanata/
In the open studio, she invites guests to create together with her. Various animal-shaped figures are made together as well as one huge textile picture.
When? 14th – 27th of March, from 14 PM – 18 PM
How? Come for as long as you want, just step in!
Where? Narva Art Residency, Joala 18
What to bring? A piece of fabric that matters to you (it's not obligatory)
To whom? For everyone, big and small, who wants to create by hand.

Just come, or ask Johanna for more information on the number +372 59177795.
We follow Covid-rules. Bring your slippers.
Natasha Shalina writes about her studio:
"Every object carries memories and traces of people, animals, plants. Generations change and objects dissapear. When we throw away old items, we also throw away memories of family, traditions or culture. The sacred connection between man and nature was the essence of the Finno-Ugric peoples. The connection with the birds and the beasts gave man some of his strengths and abilities. That's why Birds, Animals and Humans come to life in my wooden figures and fabrics. But at the same time Man is only a part of nature, he exists in unity with it, he does not dominate it. In Narva, I collect old wood and fabrics that remain in abandoned houses, I carve sculptures of this wood and draw on these fabrics. I bring to life a lost world and lost pictures. I bring to life wooden figurines of birds, animals and people and make them a cosy home. Bring a piece of fabric from your favourite piece of clothing or other textile pieces. Let's sew a picture of these pieces where the Big Bird floats and guards your home!"