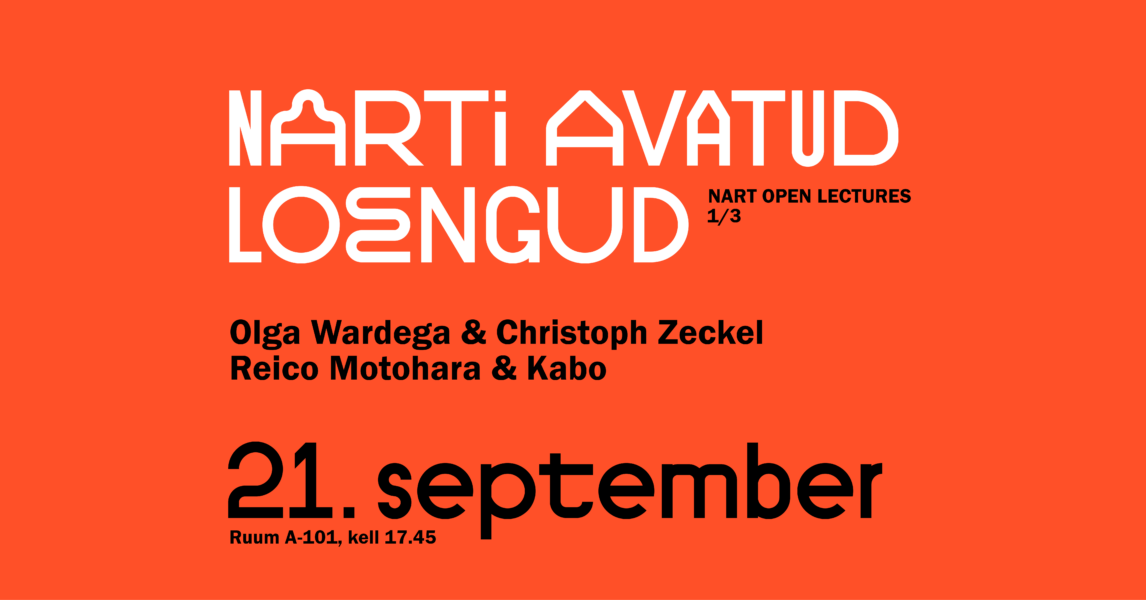 In autumn 2023, international artists from the Narva Art Residency will give three lectures at the Estonian Academy of Arts. They will talk about the practicalities of being a professional artist, what the daily life of an art residency is like, and how to get involved in the opportunities offered to artists. Of course, they will also introduce their own creative work. Lectures take place on three Thursdays at 17.45. They are free of charge and open to all! The lectures will be held in English and are free of charge.
21 September at 17.45 (room A-101).
The first lecture will be given by two artists' duos. During their residency, Japanese duo Reico Motohara and Kabo invite people to cook with them to get to know the participants better and learn about their stories. Olga Wardega and Christoph Zeckel created an audiovisual installatsion at Kreenholm factory for the Station Narva festival. The artists explored what meaning this place has in the memories of Narva people and what happens when nature takes over.
9 November at 17.45 (room A-101)
Lecture by Polish ceramicist Ola Lewczyk as well as a surprise artist. At NART, Ola is planning to explore Neolithic Narva ceramics culture and also plans to build a temporary ceramic kiln.
7 December at 17.45 (room A-202)
The last lecture will be given by German comic artist Elke Renate Steiner, American artist Andréa Stanislav, and Swiss writer Uwe Lützen. Elke was at NART in January and ran two four-hour workshops every week. Her aim is to translate the border-town stories into comics. Andrea has also been a resident at NART before and during her residency she met Ukrainian transit refugees who stayed in the house. In December, she will continue working with the material that she collected from them.
related artists