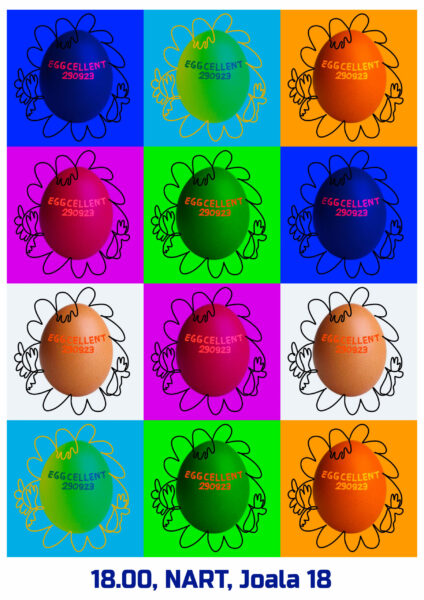 29.09.2023
NART, Joala 18
Doors Open at 18:00
Live Music from 21:00-23:00
Indulge in delicious Egg dishes from Around the World! Moroccan egg Sandwiches, Spanish egg Tortillas and the dependable humble Egg salad.
Our talented tattoo artist will be inking custom hand-poke tattoos on the spot! Wear your art on your sleeve or anywhere else (special discount for egg-themed tattoos)!
Pre-register and choose your tattoo here: www.instagram.com/hihi.handpoke/
Love to dance to danceable music?
Get ready to groove to the pulse of an Eleggtronic live music performance! With yolky rich basslines and cracking, sizzling rhythms.
Tattoos all night long! Walk-ins welcome when slots are available!
Hosted by the spectacular duo of NART residents, Chris Zeckel and Olga Wardega
related artists