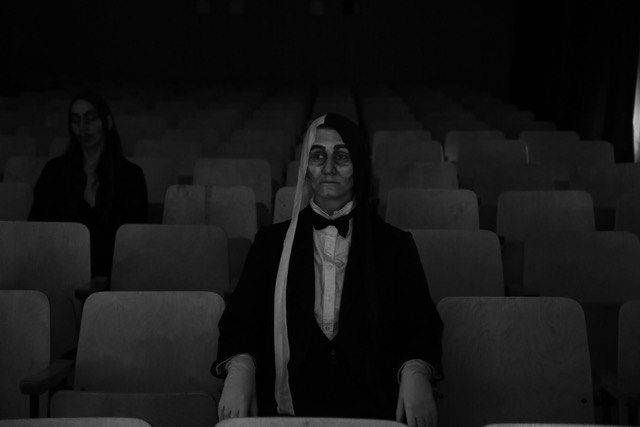 Welcome to Kasinski and his Manor – Bianca Casady at Narva Art Residency
For the last two weeks Bianca Casady (CocoRosie) and her international team has been searching for answers in the interior and exterior of the historic villa of Narva Art Residency (Joala 18, Narva) that originally was built for the technology director of Kreenholm factory. 
We think we found something, something that smells and sounds like yesterday, and feels like tomorrow. The building is re-imagined as Kasinski's Manor, the home of a late 1800's a brilliant eccentric composer and philosopher whose last name no one knows. Here Kasinski direct experimental performances with his hired staff of servants. He hires a string quartet who comes routinely to play his deranged scores live for these stagings without audience – until now.
We would like to invite everyone for an exclusive work-in-progress happening on Wednesday, July 10th. You will enter the manor as the ghosts of the building, here you will experience original theatrical material in an immersive format. We would ask you to wear formal attire, preferably in black and white. Any attempt to interact with the performers is hopeless, you are a ghost after all – but what you see, hear and experience is yours to keep.
Residents: Bianca Casady, Ira Anufrieva, Heiki Eero Riipinen, Per Magnus Barlaug, Bino Sauitzvy, Linn Haldrup Lorenzen, Rebecca Wright, Aurora Déon, Karoline Clasen Holland
To attend the showing on July 10th at 15.30-17.30 please write an email to ann.vaikla@artun.ee
Press release link
Organizer: Narva Art Residency
Contact: Ann Mirjam Vaikla / ann.vaikla@artun.ee
related artists