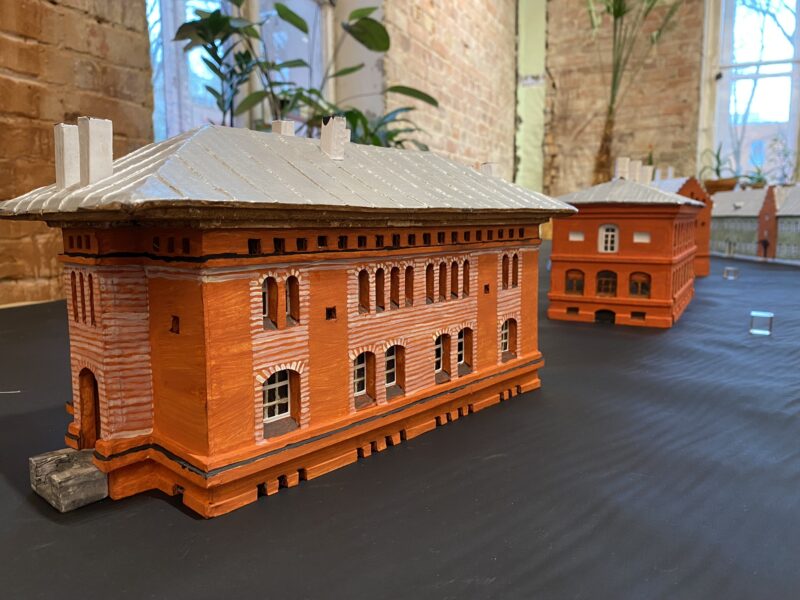 04.02.23 at 16:30
25.02.2023 at 14:00
Narva Art Residency, Joala 18, Narva
1€
In Russian, translation available
This month curator Denis Jatsenko will give two historical tours and present the model of the Kreenholm area done by Fjodor Shantsõn.
We have been gathering information about the history of the director's villa, Joala 18, for several months. We use not only archives (including the Narva Museum and National Archives) but also the memories of locals. The building has housed a children's club, a newspaper editorial, a library, and much more. Dozens of residents of Narva have helped us fill in gaps in the history of the house.
In addition to the tour, we also have another cherry on top of the cake – the model of Kreenholm by the famous Narva model master Fyodor Shantsyn. The model will give you an idea of what the area looked like 80 years ago! Fyodor started on the Kreenholm model after completing the model of Narva Old Town. While the model of the Old Town has been open to the public, very few have seen the Kreenholm houses. The model is part of the collection of the Narva Museum and is loaned to the Narva Art Residency until the second half of March.
The project is funded by the Estonian Cultural Endowment.