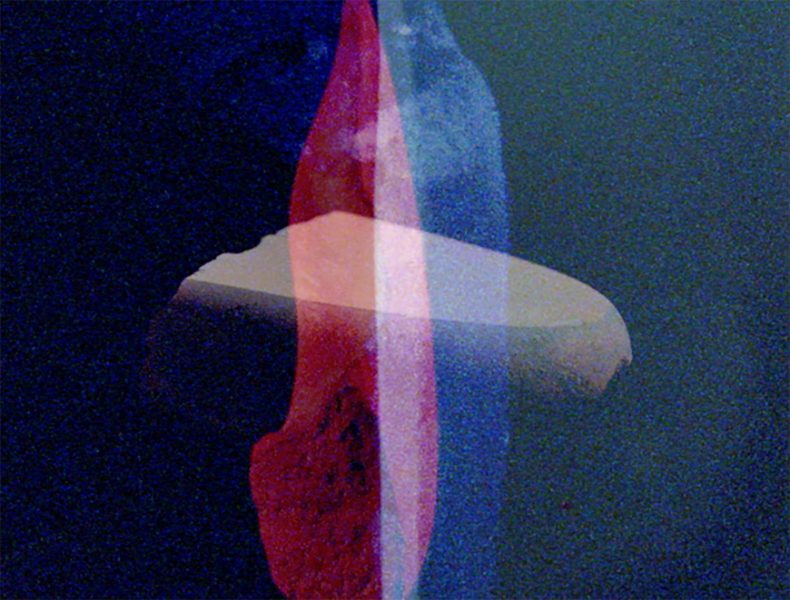 Film programme Night – Is it Time or Space?
Curator: Ingel Vaikla
September 29, 2018 – 16.00
On September 29th at 4 pm Film programme Night – Is it Time or Space? will be screened at Narva Art Residency. The programme is curated by Ingel Vaikla and forms the first part of the side programme of Paul Kuimet's solo exhibition Five Volumes.
Curator has chosen five internationally recognised audiovisual works: As Without so Within (Manuela de Laborde), All That Is Solid (Eva Kolcze), Ringhoov (Tõnu Virve), Nocturne (Emily Richardson), Monelle (Diego Marcon). With the chosen films she is inviting the audience to take a stroll through the park of sculptures called Utopia, where architecture is investigated as a physical manifestation of memory that holds the collective consciousness of people. Similar to Kuimet's practice, the selected artists work with analogue film as their primary medium, which softly moulds architecture into imprinted time. The Stalinist Narva Art Residency cinema hall, located in a partly rebuilt modernist city, offers an intriguing context for the possible dialogue.
Ingel Vaikla (b. 1992) is an Estonian visual artist and filmmaker, who is currently based in Belgium. Her research focuses on the relationship between architecture and its users, as well as the representation of architecture in camera-based mediums. Her films, The House Guard (2015) and Roosenberg (2017), have been exhibited internationally at group exhibitions and screening programmes, including at deSingel architecture gallery, Antwerp (2017); Màntica Theatre Festival, Cesena (2017) and Estonian Contemporary Art Museum, Tallinn (2016).
PROGRAMME 29.09:
3pm Preview and curator's tour with Nico Anklam and Paul Kuimet
4pm Film programme Night – Is it Time or Space? Curated by Ingel Vaikla
6pm Exhibition opening of "Five Volumes"
Music by DJ Endamisi Salamisi and Siim Karro
Supported by: Cultural Endowment of Estonia, Estonia 100 art program, The Gambling Tax Council (HMN), Estonian Contemporary Art Development Centre (ECADC), Photography Department of Estonian Academy of Arts, Goethe Institute in Estonia, High Voltage, GoBus, Muddis Brewery