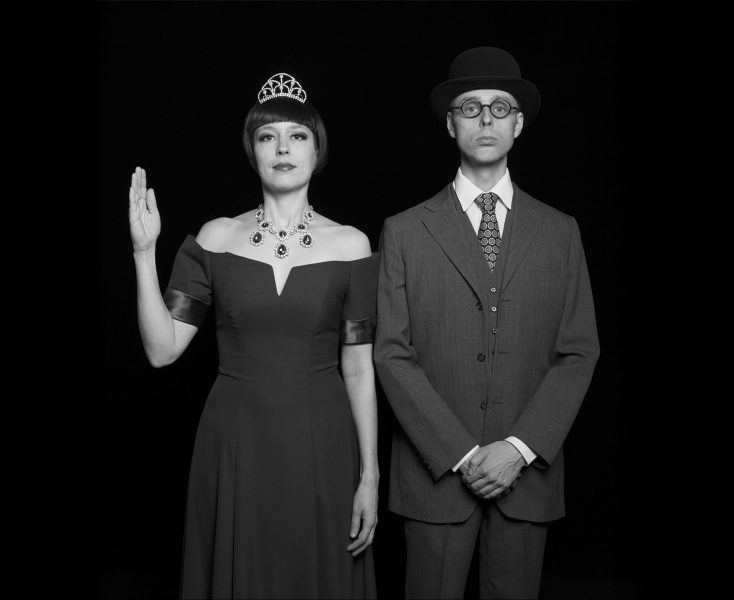 OPEN LECTURE & WORKSHOP
September 22, 2018
Hours: 13.00 – 18.00
On September 22nd artist duo Kaisa Leka & Christoffer Leka will give an open lecture Imperfect and a workshop for youth The Mystery Envelope. The events will take place as part of Station Narva arts programme at Narva Art Residency (Joala 18, Narva).
PROGRAMME 22.09:
1pm Kaisa Leka & Christoffer Leka's open lecture Imperfect
3pm Workshop for youth The Mystery Envelope (preregistration: ann.vaikla@artun.ee)
The events will be held in English with a translation into Russian.
Kaisa Leka and Christoffer Leka will be talking about their newest publication Imperfect, a travel diary about a bike trip from New York to San Francisco. In the summer of 2016, they cycled across the Northern American continent, sending a postcard to Christoffer's nephews and niece every day. Out of 110 cards 104 made it to Finland, and those are now collected into the volume. It received the Comics Finlandia prize for the best Finnish graphic novel of the year (2017) and won the prize for being the Most Beautiful Book of the Year.
In the workshop The Mystery Envelope participants will be creating their very own comic under the expert guidance of seasoned professionals. No previous experience isn't needed, just bring your favourite pen and notebook as well as paper for sketching!
Kaisa Leka is a Finnish comics artist and adventurer who, together with her faithful sherpa Christoffer Leka, publishes autobiographical books about the nature of being. Kaisa has been awarded the Finnish Comics Society's prestigious Puupäähattu prize and several of the duo's books have received design prizes such as Grafia's Gold Award.
The events are supported by the Finnish Institute and Estonia 100 art program.
More information about the festival: www.stationnarva.ee