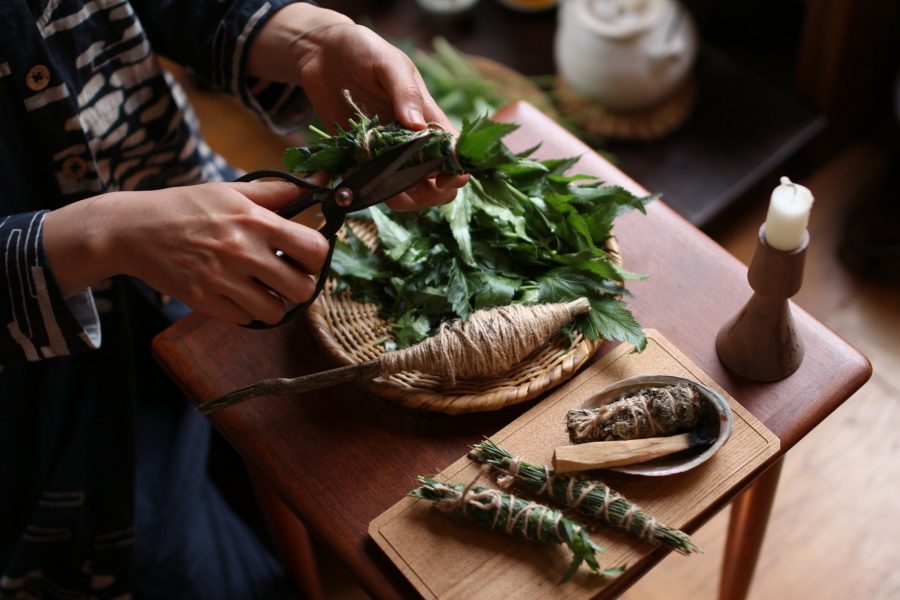 11th of August, Thursday at 7pm, 1 eur
Our resident Dambi Kim offers to join her DIY incense making workshop at NART. The workshop will take place in the courtyard, or inside of NART in case of rain.
Burning incense awakens spirituality within us and helps us to reconnect ourselves to Mother Nature. The ancient way of incense starts from picking herbs and directly kindling them with fire. Historically, Cherokee Native Americans gathered around sacred herbs to defeat bad energies in the rooms. In this workshop, we will forage and bundle smudge sticks in a primitive way using local herbs from Kreenholm garden. During the workshop herbal teas will be served.
Dambi Kim is performance artist, tea & incense ceremony master, herbal forager, researcher & alchemist, holistic & multi-sensory experience guide.
related artists