Dambi Kim
(South Korea)
22.07 – 28.08.2022
//BIO
Dambi Kim Dambi focuses on developing intimacy & emotional intelligence with invited guests of her tea ceremony in a verbal/non-verbal way. Based on environment, nature, science, anthropology and sensory-analysis, she conducts researches on herbs & plants to produce functional foods and drinks. With her practice, she hopes for a revival of a lost connection between nature and humans.
She is currently based in Seoul and Berlin, working on workshops, food experimentations, and modern rituals using all our bodily senses.
//ARTIST STATEMENT
As a tea ceremony master, I would like to continue to practice the way of tea in the post-pandemic context concerning various fields such as herbalism, alchemy, anthropology, ecology, sensory analysis, science, eastern and western philosophy. Hence I came up with a new concept of a tearoom as Ecologia to connect two worlds of .exeotopia and U-topia.
//EXPERIENCE AT NART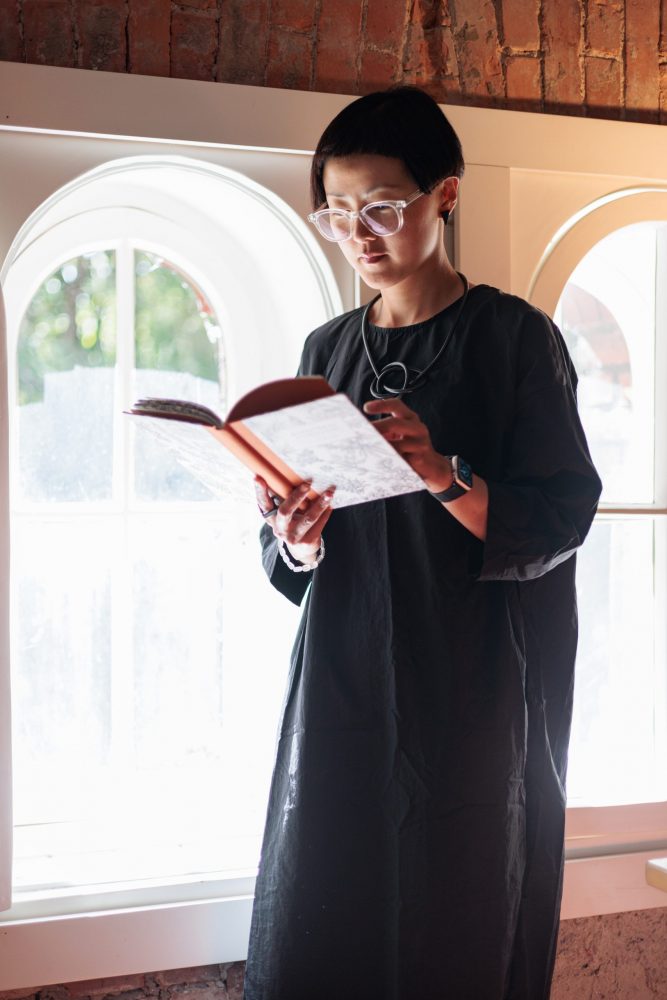 Dambi Kim
Performance, sound, writing, recipes, contemporary tea & incense ceremonies, herbalism
links:
dambikim.com
related events and exhibitions