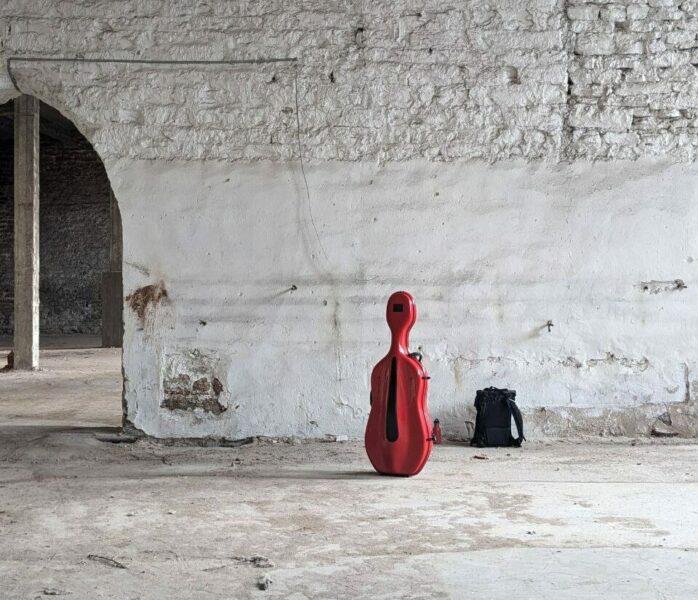 27.07 / 29.07 / 1.08
Meeting point: Narva Art Residency, Joala 18
Free of charge
Registration required
Concert series "Still Point" at Kreenholm Manufactory
Still Point is a series of three concerts consisting of long-form improvisations, ambient meditations, and slightly-surreal happenstances. The concerts will take place in the unique acoustic and historic spaces of the Kreenholm Factory on 27.07, 29.07 and 1.08.23. Wilson Tanner Smith, resident at the Narva Art Residency, will be performing with featured guest musicians. Wilson is an American cellist, composer, improviser and theatre artist with Finnish background. He is in Narva for a total of 5 weeks working on recordings for a new album of music and field recordings made on-site.
The musicians draw inspiration from the layers of history, labour, conflict, and lives past and present that can be felt as "spirits" lingering in now-quiet factory spaces—a silence which is also felt against the ways the current tense geopolitical situation can be felt in Narva.
The concert series will take place in different locations of the Kreenholm factory. The meeting point will be in front of the Narva Art Residency building (Joala 18). From there all guests will go together to the concert site. At the end of the concert, the musicians offer the guests to sit together, have tea and converse.
The concerts will take place:
27.07 at 18.30 – https://forms.gle/aRuMz3d3G7ABUDna6
29.07 at 16.00 – https://forms.gle/Xdf38JnCKf9iGArq5
1.08 at 18.30 – https://forms.gle/BMF5fRkwL35zLWRd8
related artists