Kaisu Koivisto
(Finland)
28.03 – 17.04.2022
//ARTIST STATEMENT
I would like to continue my photography project at the Kreenholm factory premisesand in Narva, including also filming video this time. I will use on the images for my photography+digital collage works (images in my portfolio and Instagram) and the videos for my upcoming interactive video installations.
I would like to arrange a workshop for people in Narva. The topic: collage and/or paper cutting. I have arranged
those previously
//EXPERIENCE AT NART
I stayed at the NART residency for 3 weeks in spring 2022.
As planned, I continued photographing and filming at the Kreenholm factory, preparing for my future projects. Intense working days were enjoyable in abundant spring light. In addition to that, conversations with artists, the NART staff, EKA students and teachers and event visitors about art and current news provided new points of view. This kind of encounters are a unique chance to foster new ideas and impressions.
During long walks in Narva, Narva-Joesuu and Kulgu I learnt about the histories of the area. There was always something surprising to encounter.
I instructed a paper cutting workshop during my residency. Workshops are a good opportunity to make a shared space for discussing, learning and creating.
This was my second residency at NART. Returning to places is important to me. Seeing changes happening and developing is inspiring.
A day trip to Tartu enabled me to meet friends, plan for my future exhihibition at tARTU pood in Tartu, and see fascinating exhibitions.
For information and images about the outcome of my residency please see: https://kaisukoivisto.com/ or https://www.instagram.com/kaisukoivisto/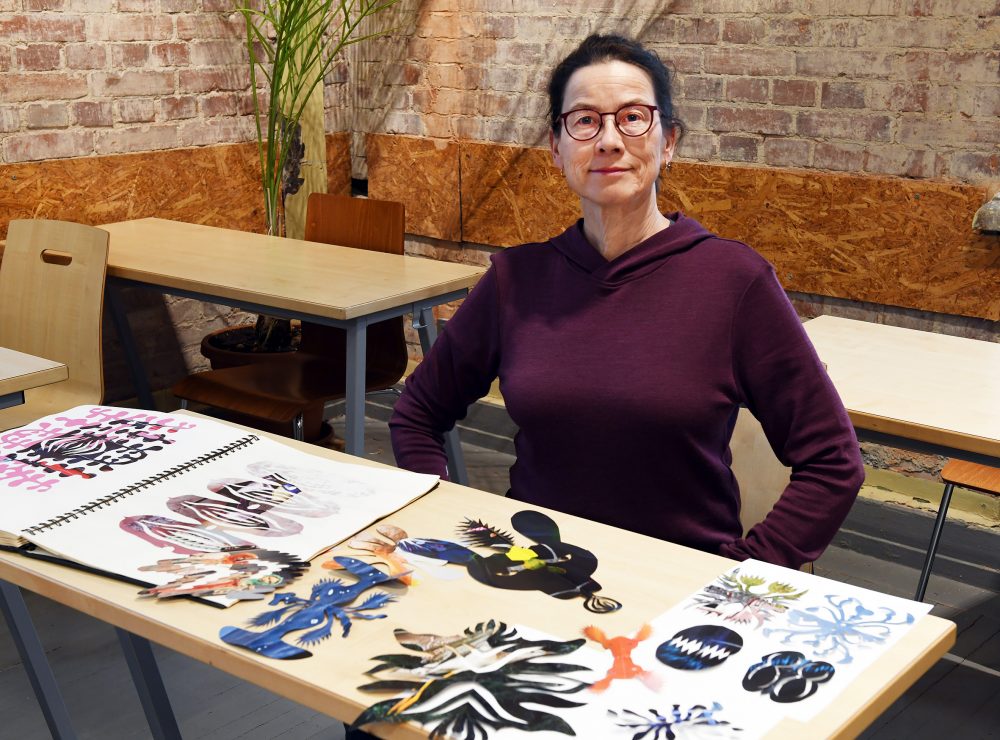 Kaisu Koivisto
photography, installations, sculpture, video and interactive video
lingid:
kaisukoivisto.com
seotud sündmused ja näitused