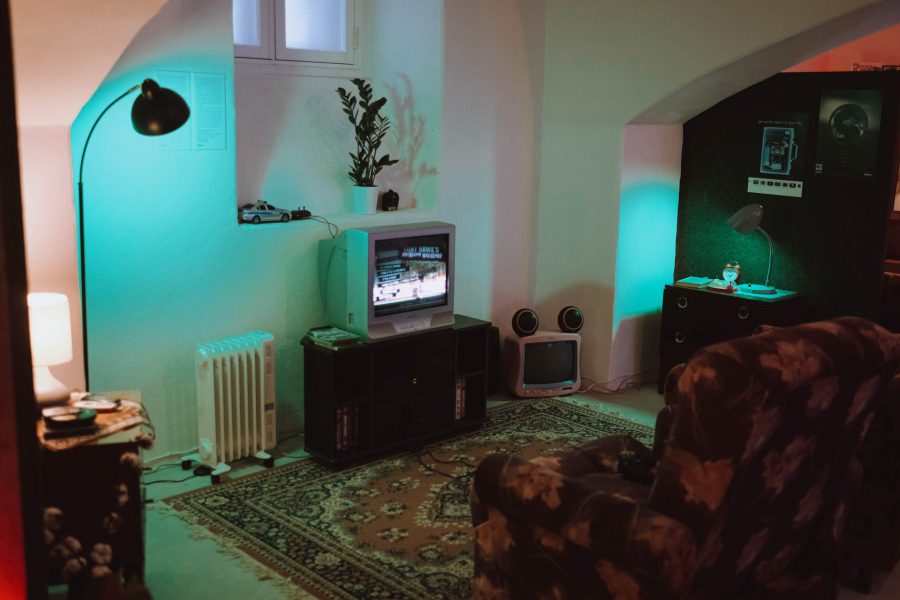 The exhibition is open from 15 January to 1 June.
NB: Extended till the 29th of May!
Open till April 10: Wed. — Sun., 14:00 — 21:00.
After April 10 is open: Wed. — Fri., 15:00 — 21:00, Sat. — Sun. 13:00 — 21:00.
Admission 1 euro
Narva Art Residence's "VGA" (Video Games and Arts) project brings retro video games and contemporary art under one roof. On the basement floor, you can visit a museum of video games and in the exhibition halls an art exhibition. The project will also have a busy programme of workshops and meetings, as well as an educational programme for children and youth groups.
The diverse world of video games will be presented by LVLup!, the first interactive video game museum in the Baltics, founded in Tallinn in 2018 by enthusiasts Andrejs Rusinovskis and Camille Laurell. Nintendo, Sega and Sony PlayStation consoles are all present. The museum is located in the basement of the residency building, entrance is from the basement door on Spordi Street.
"We want visitors of all ages to have a good time, so there are few rare items – mostly exhibits that will interest everyone," says Andrejs Rusinovskis. "Older people dive into their childhood: 'Battle City', 'Contra', 'Mario'. For the youngsters, we have the plastic guitars and drums of 'Guitar Hero'. Kids will definitely enjoy Kinect. All these things are relatively new, but still: Kinect was released in 2010, 11 years ago, the first Hero games were created in 2007, so that's history too."
Mega Drive – 1988
Super Nintendo – 1990
Dendy – 1992
PlayStation – 1994
Nintendo 64 – 1996
PlayStation 2 – 2000
Xbox – 2001
Plug and Play – 2003
Wii Rock Band – 2008
Xbox 360 Kinect – 2010
Pandora's box 4s – 2016
Curator of the art exhibition: Juhan Soomets
Curator or the video games museum: Andrejs Rusinovskis, Camille Laurelli
Project manager: Johanna Rannula
Graphic design, project manager of the museum: Sigrid Liira
Communications, translation: Olesja Rotar, Dan Rotar
Assistants: Liselotte Carmelino, Maria Železnova
Educational programmes: Aleksei Ivanov, Anita Kodanik
Language editor: Made Isak
Thanks: Natalja Rusinovskis, Laura Kuusk, Aleksandr Frolov, Teemo Vaas, Helbe Liira, Anton Malyshev, Sõbralt Sõbrale, Tõlkebüroo Pangloss
The project is being implemented in partnership with the British Council under the People to People Cultural Engagement program.
https://www.facebook.com/events/451387553058589/