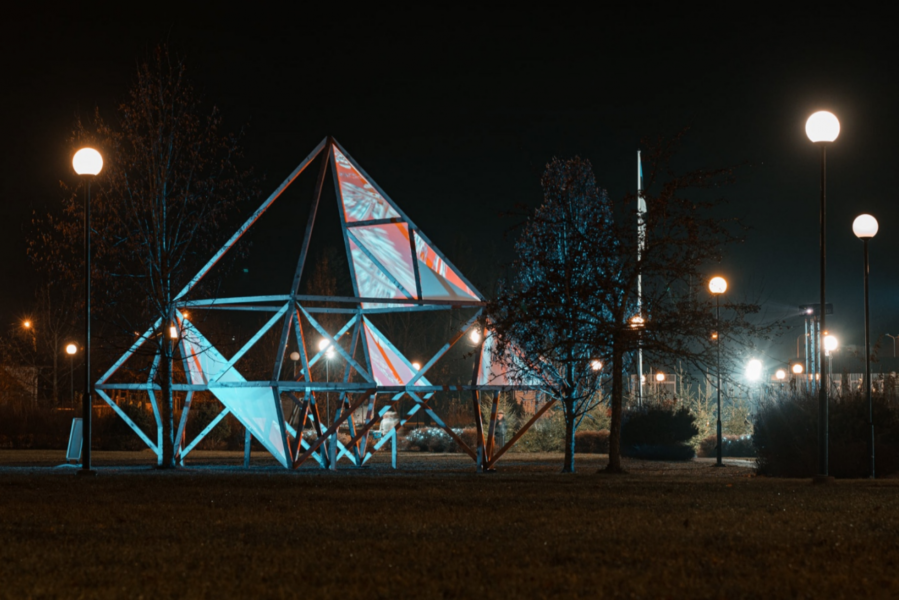 Narva Art Residency (NART) in cooperation with MTÜ Valgusklubi exhibits five light installations on Kreenholm. The exhibiton will be located in close proximity to NART and will include large-scale works. "Narva Väike Valgus" will radically change the mood and landscape of the Kreenholm area and will last from the 2nd of February until the 8th of May this year. The exhibition is equipped with video monitoring facilities. The project is funded by the Estonian Cultural Endowment.
The open-air exhibition will feature works by Estonian artists and students of Estonian Academy of Arts:
PEAL(T)KIRI
Authors: Elo Liiv, Alena Movko, Taavi Suisalu
MIS ON SIIN, SEE ON SEAL
Author: Elo Liiv
GALERII MAHT ON TÄIS
Authors: Anna-Maria Vaino, Aivar Vaino
LATERN
Author: Janne Lias
KLAASPILV
Authors: Inessa Saarits, Raahel Ruutel, Sandra Ernits, Kadri Yoala
In addition, a master class on architectural lighting was held as part of the Narva Väike Valgus project already in December of 2021. It was attended by local activists and held by lighting specialists Marko Kuusik and Jaanno Siil. The art residency now stands out against the background of the surrounding buildings – an intriguing lighting scheme made it possible to emphasize the architecture of the building, and give this area of ​​the city a much-needed visual accent. The equipment was provided by MTÜ Valgusklubi and MTÜ Väike Valgus.