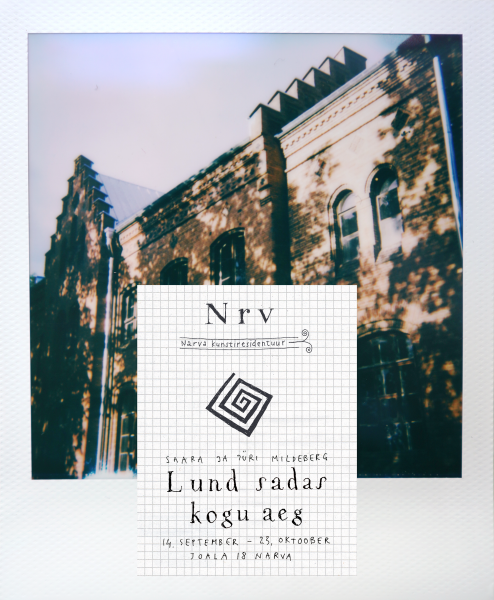 14.09–23.10.2022
Narva Art Residency, Joala 18
Opening on 13.09
The exhibition is an imaginary map of Kreenholm. Based on true stories, it is a message to the future. Through texts, drawings and photographs, it introduces the viewer to Narva, submerged in snow, and the Art Residency as one of the lifelines.

It is not composed as a uniform manifesto, but these are fragments of life. Because of this, sentences can end or break off mid-word. All the characters here are people met here, not a creation of imagination. They don't appear socio- or otherwise realistic – like how a crow always sings like a crow, the artist's hand draws as it has learned.

Jüri and Saara Mildeberg are a father-daughter duo who were artists-in-residence at NART in January and February of 2022. Jüri is a graphic artist and illustrator who lives and works in Läsna village in Lääne-Virumaa, and Saara is a photographer and ethnologist who researches the potential and obstacles of cultural tourism in Ida-Virumaa.

The artists thank everyone who introduced us to their Narva.
The exhibition has been supported by the Estonian Cultural Endowment.
Ivar Tõnissoo, Ülar Linnuste and Kalle Suitslepp helped with advice and materials.

Saara: https://www.instagram.com/linnakoer/
Jüri: https://www.instagram.com/metsmildeberg/