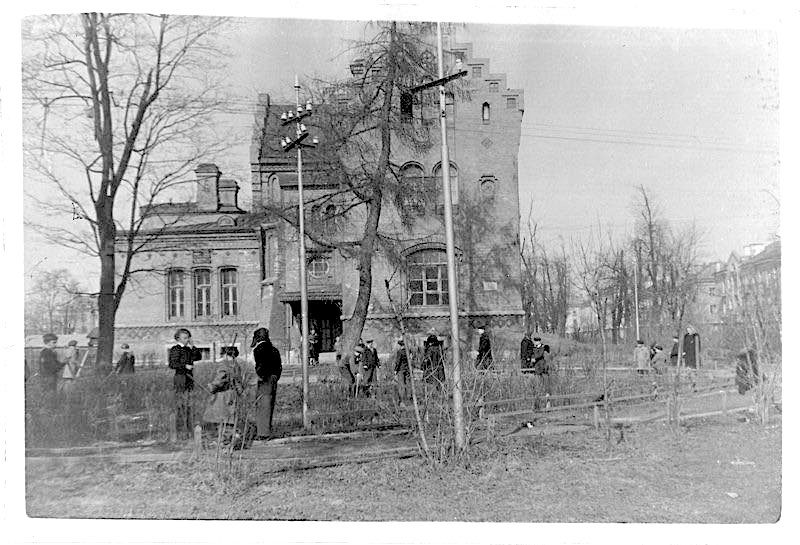 On 5 June at 14.00, NART opens an exhibition of historical photographs illustrating the different functions and periods of the building in the park around the residency. The photos will be hung on strings between trees. Built for the director of Kreenholm, the villa has also housed military offices, the factory workers' children's club, a local library and, for the past 8 years, the Narva Art Residency.
The exhibition is part of a project in which the art residency researched archival material and collected memories from local residents to compile a comprehensive narrative of the history of the house. For example, stories have been told of how local mafia used the sauna in the basement and it has emerged that in 1917, Georg Cottom, the then director of Kreenholm, had to flee the country. These materials will be the basis for a photo exhibition in the park, it will be followed by an article, and public house tours for Narva residents and visitors during the summer and autumn.
The exhibition of historical photos will open at the Art Residency on Sunday 5.06, when the garden party "Krenych Sunday" will take place there as part of Narva City Days. There will be a series of historical tours on Sundays at 15.00 in Estonian and 16.00 in Russian – on 17 July, 14 August, 11 September, 16 October, and 13 November.
Exhibition team:
Curator: Johanna Rannula, Denis Yatsenko
Designer: Anastassiia Savynska, Liselotte Carmelino
Team: Alexey Ivanov, Olga Ploshchadniaia
Thank yous: Cultural Endowment of Estonia, Kreemholm Library
Archives: Estonian National Archives, Narva Museum.