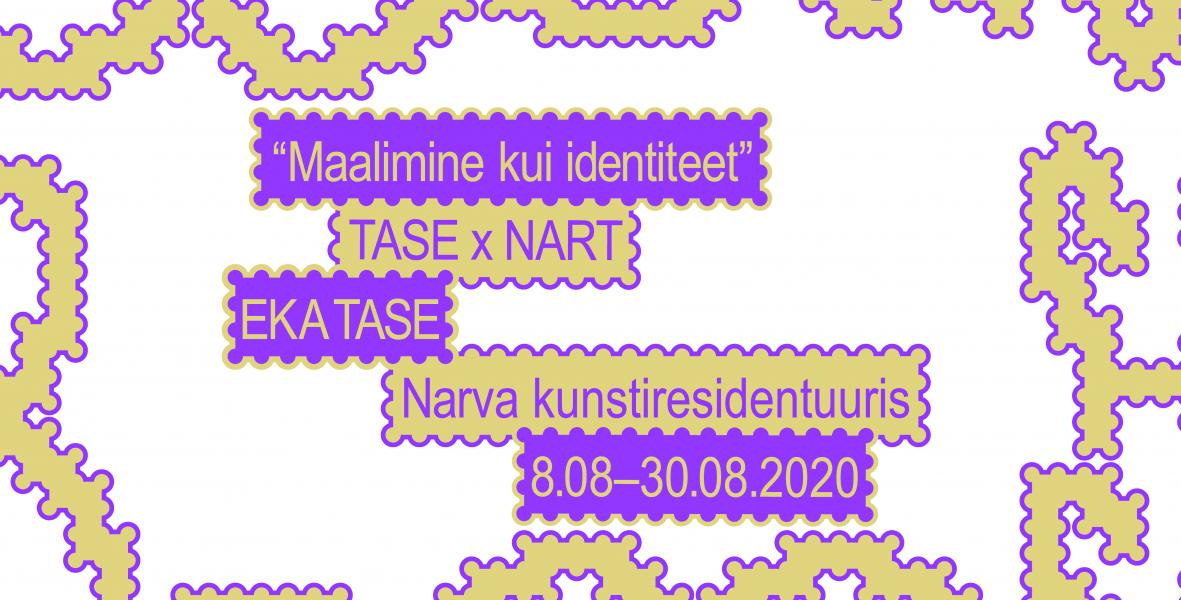 Satellite Programme of EKA TASE: "Painting as an Identity"
Authors: Loora Kaubi, Lisette Lepik, Ekke Peeter Sauter, Theresia Pürmayr, Egert Tischler, Jelizaveta Šalova, Kati Müüripeal, Vassa Ponomarjova, Ats Kruusing, Liisa-Aleksandra Volmer
Supervisors: Kristi Kongi and Tõnis Saadoja
The exhibition is open from 8 August – 27 August from Wednesday until Sunday 12pm-6pm (on Monday and Tuesday the exhibition is closed) at Narva Art Residency (Joala 18). The exhibition entrance is free of charge.
The opening of the exhibition takes place on 6 August at 5pm – everybody is welcome!
"Painting as an Identity" is the exhibition by the 2nd year students of the painting department at the Estonian Academy of Arts. The audience will witness self-reflections of young painters which can also be recognised as auto portraits. One's artistic practice is a journey to seek for its personal identity – a journey the students have dealt with over the past half a year when approaching the large scale canvas. The supervisors have taken a role to ask critical questions to support students to analyse each step on decision-making thoroughly. Big canvas has become the only, but solid connecting unit between ten different approaches amongst the authors.