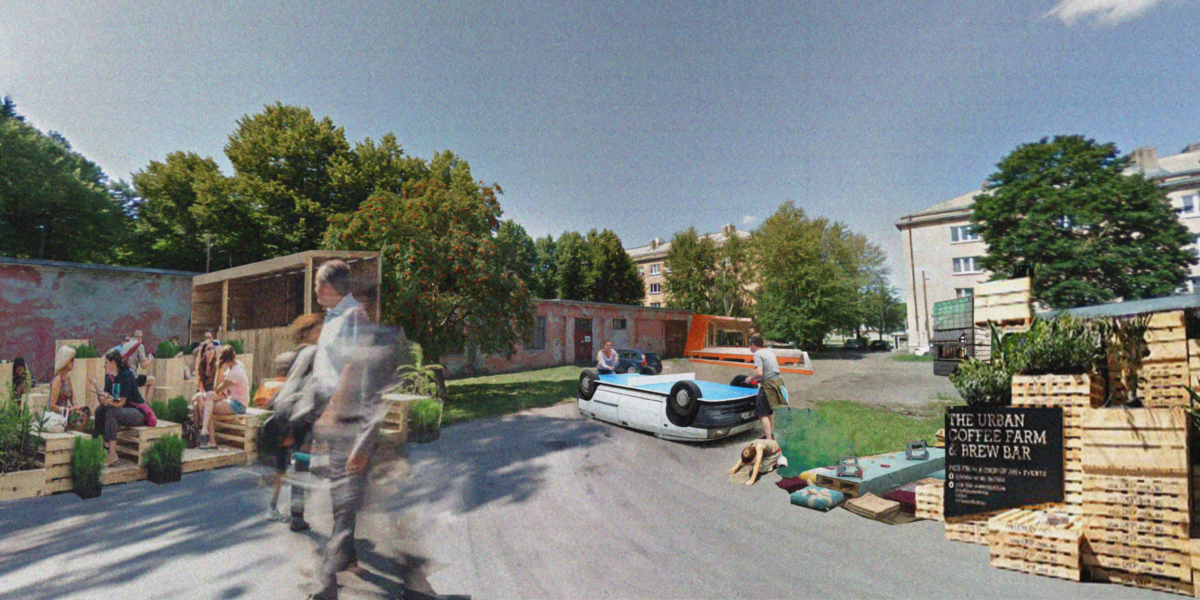 12.02.2023 at 13:00
Narva Art Residency, Joala 18, Narva
Free of charge

Registration needed: https://forms.gle/8XXaM3K8qTNK6pmaA
Nadežda Sassina, a student of architecture and urban planning at the Estonian Academy of Arts, will organise a workshop on 12.02 (Sunday) at 13:00 at the Narva Art Residency (Joala 18), during which all interested people will have the opportunity to express their opinion on the Narva community urban centre. The latter refers to a place where citizens come together and do something collectively. Has such a place ever been developed? If so, how does it work and should anything be changed? What needs do local people have in this respect?
During the event, Nadežda will present her master's thesis and various examples from around the world. In the second part of the workshop, everyone will have the opportunity to play the role of an architect and design their own future Narva community space in the centre of Narva. The ideas gathered during the workshop will form the basis for Nadežda's thesis, which will later be submitted to Narva City Council.
The special guest of the event will be architect and NART resident Nikita Timonin from St. Petersburg, who will present his project "Conceptual proposal for the revitalization of the Gerasimov Palace of Culture building and the adjacent park".
The event will be held in Russian, with possible translation into Estonian and English. All ages are welcome. Coffee/tea and snacks will be served. Participants are welcome to bring their favourite food/drink that they would like to share with others. We believe that food brings people together, provides warmth and peace of mind, and that eating together creates the basis for stronger community relationships.Participants are asked to bring writing utensils for making models: scissors and/or a construction knife, a cutting mat (if possible), their favorite pencils and markers (available on site).