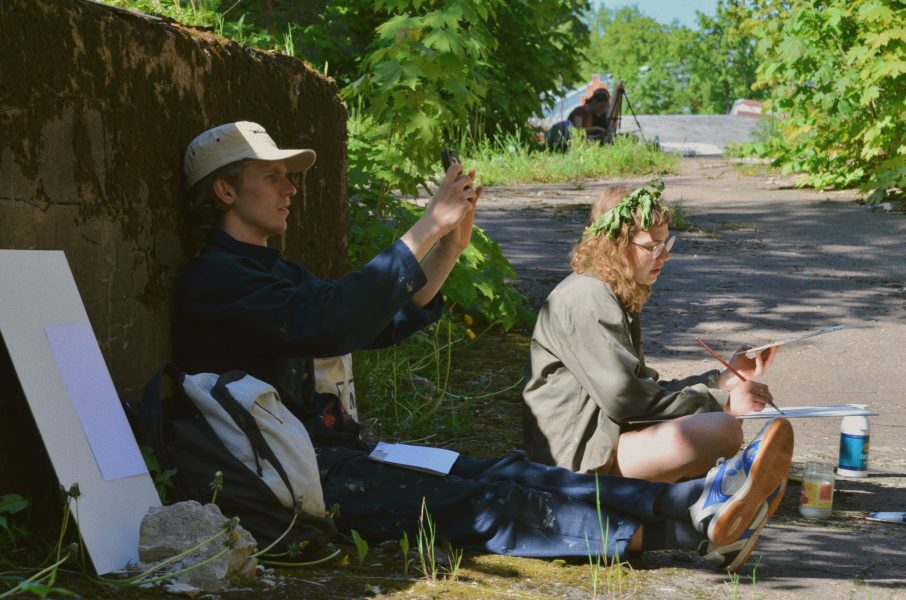 On Wednesday, 27 July, from 15-18, there will be an open painting class at Kreenholm, which is part of the summer course for students of the Department of Architecture of the Estonian Academy of Arts.
All participants will have the opportunity to get feedback from painting teachers Holger Loodus and Eero Alev. Participants should bring their own painting materials (canvas, ground cardboard, etc.), paints, palette, brushes, water and, if necessary, molbert. There will also be an assistant who will translate between Estonian and Russian.
Entry is 1 euro.
The masterclass is for adults, there are only eight places.
Meet at 15.00 at the old gate of Kreenholm, opposite Joala 32.
Registration – https://docs.google.com/forms/d/e/1FAIpQLSeuD7e3regPGMsPAS6YBuRSkHzIvexWNVaySKcsKv7QPqlweA/viewform?usp=sf_link