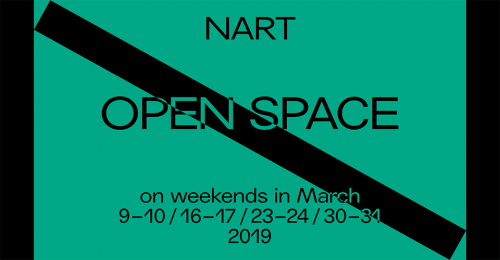 In March NART – Narva Art Residency welcomes you to the event series "Open Space" bringing together artists and designers to introduce their work and philosophy. Practitioners from a broader humanitarian field will create a space for open conversations to ask challenging questions.
The events are for free and open to everybody interested in developing their skills and knowledge in various forms of arts, culture and social sciences. Events will take place on the weekends either at Joala 18 or Joala 20 building.
Programme:
09/03 Sat. 16:00-18:00 Superheroes event
10/03 Sun. 12:00-15:00 Lecture & Workshop: a profession of illustrator. Lecture by Masina Studio and poster workshop by Dmitri Makonnen. Register here.
16/03 Sat. 12:30-16:00 Human Library by the Youth Club Active (Joala 20)
22/03 Fri. 19:00-21:00 Lecture by Andrei Kedrin: Timur Novikov, the zero object
23/03 Sat. 12:00-15:00 Workshop by Andrei Kedrin: Watercolor neoacademism
27/03 Wed. 17:00-18:30 Workshop by Liisa Kruusmägii: Blackline, drawing game
30/03 Sat. 17:00-19:00 Narvamus magazine presentation by Vita Tiim
*All the detailed information about events and registration to the workshops will be published soon on the Facebook event page.
The project is supported by The Gambling Tax Council (Hasartmängumaksu Nõukogu).
Contact: Marina Pavljuk
marinapavljuk@gmail.com
+372 55 607 550