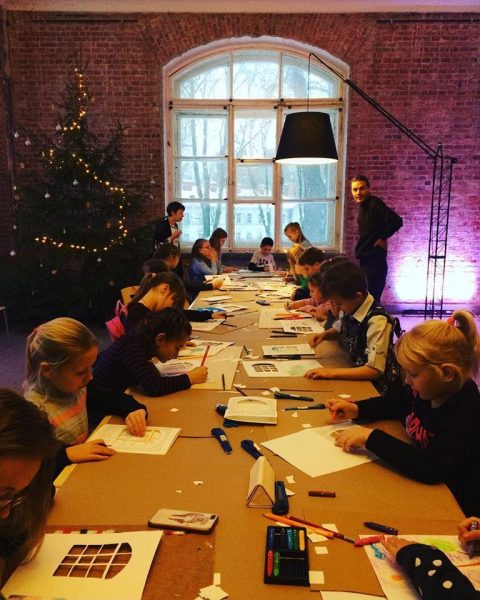 For a second year, we held a charity Christmas party for Narva kids.
This year we invited Narva Laste Loomemaja to join the workshop given by our artists-in-residence: Tommi Vasko & Kaisa Karvinen (FI), a concert by Julia Savitskaja & Vladimir Võsotski.
Gifts were given by EKA and beautiful Christmas tree by Narva Gate. 
The kids,  in an age of 7-12 years old, got an opportunity to explore and ask questions about the contemporary artwork while watching Laura Pählapuu's film installation "Võta mind oma jõkke".