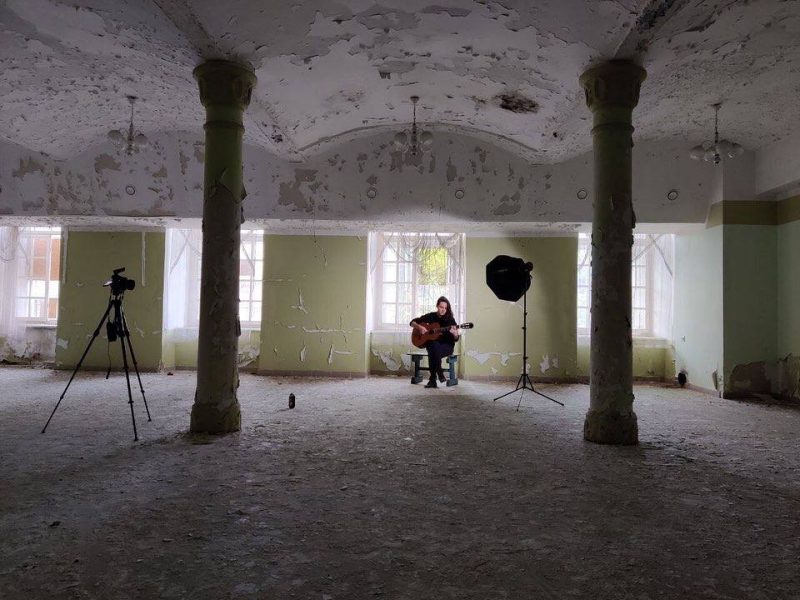 There will be 2 exclusive concerts at Narva Art Residency on Saturday, 1st of October at 18.00 and at 19.30. Both concerts will have an audience of 20 people and registration is required – https://forms.gle/RZLGvEBSttfXe2xn8. Tickets are 3€ (cash on the spot).

And we have another additional concert again on 7th of October at 19.00. Registration is here: https://forms.gle/KjsrRwDnQrHeKqrMA

Jacque Falcheti is a Brazilian artist currently in residency at NART. She will be performing her original music, as well as seven songs that she has written during her stay in Narva. Jacque accompanies herself with her guitar, and sings in Portuguese. The concert is illustrated with images and videos from Narva, the river and the factory. The concert is interactive and the audience will participate with Falcheti so as to create a musical landscape of Narva.
"My songs talk about living life like a river. It means that everything passes and it is important to remember to enjoy it. Everything happens for a reason. My songs also talk about borders, seagulls and departures." – Jacque Falcheti.