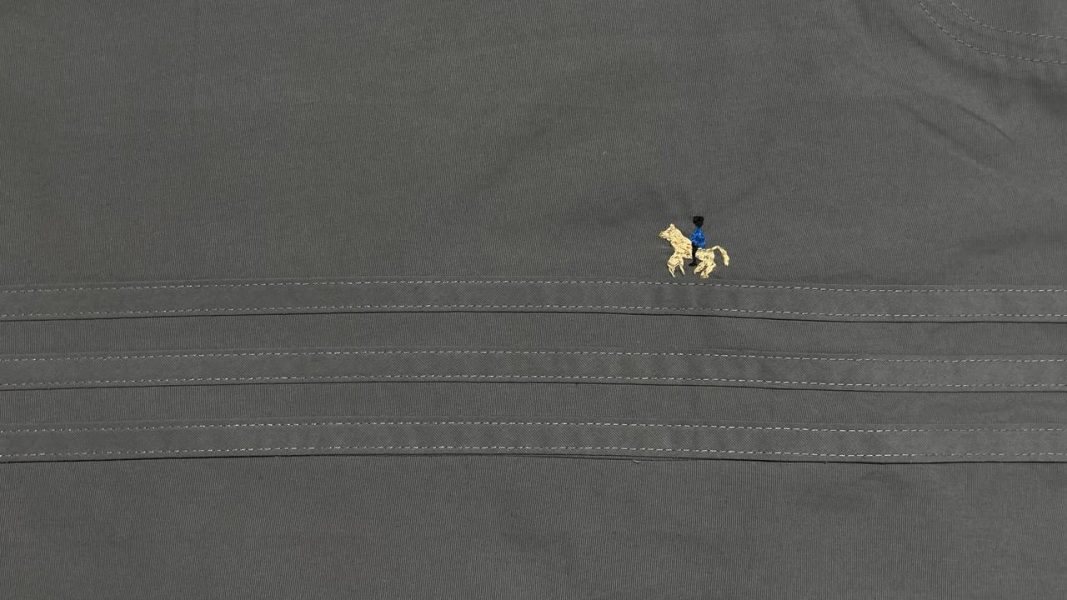 The horizon is usually perceived as something unachievable like the pot of gold at the end of the rainbow. It's a border that we can reach with our gaze but not a body, memory horizon, event horizon, horizon of possibilities, the horizon that always runs away if we try to approach it.
While being a border of our visible world the horizon sometimes overlaps with the political borders. The uniqueness of Narva and its neighbouring Ivangorod is in the possibility to cross the border by walking, literally stepping over the horizon.
The Horizons project by SASHAPASHA is at the same time a homage to the well-known Horizons series by Timur Novikov and a postmodern gesture of banalisation of the Russian literature which reduces it to the second-hand sweatpants.
The project will be on view in the NART exhibition space from 11.06 to 18.06 in a form of an installation and a long durational performance. It will start with the opening reception on Saturday 11.06 from 15:00 and will end with the Kitchen Talks event on Saturday 18.06 at 18:00.
Entrance 1€.
During the week the working hours will be as following:
Mon-Tue – Closed
Wed–Thu 15- 19
Fri 15-21
Sat–Sun 13-19
related artists