TOK curators: Anna Bitkina and Maria Veits | (Re)configuring Territories
10.05 – 20.06.2021
The Creative Association of Curators TOK is a curatorial duo founded in St. Petersburg by Anna Bitkina and Maria Veits in 2010 as a platform for research projects at the intersection of contemporary art, social sciences and socially oriented design.
As a nomadic collective working between Russia and Europe, the Middle East and the United States, TOK curators place their practice between historical analysis and political imagination. Their multilayered, durational and cross-disciplinary projects generate new knowledge about the causes and consequences of changing political realities.
Often working outside of traditional art spaces, TOK infiltrates into social structures, bringing their strains and corrupt functions into the public discourse in order to revisit the roles and powers of social institutions and redraft their potential future. TOK investigates mechanisms of post-Soviet public space and modern cities, collective memory and amnesia, the transformation of social institutions, including education and local governance, media and strategies for managing public opinion. TOK's activities include exhibitions, performances, educational events (conferences, seminars, summer schools, round tables and discussions), and publications.
TOK curators will join the (Re)configuring Territories residency in the spring 2021.
Information about the (Re)configuring Territories:
YEAR TWO: TALES OF TODAY – FEMINIST SPATIAL PRACTICES
In 2020 and 2021, we will be exploring narratives of development and decay and seeking out ways to approach our collective vulnerabilities as a deconstructive process. We will explore care, fairy-tale telling and performativity practices as a way to challenge the dominant socio-spatial order and look for socially and ecologically more sustainable ways to live together.
In the spring of 2021, TOK curators from St. Petersburg will join the Residency to explore different curatorial strategies with which to challenge the borders of the territory of art and seek out ways for art to foster social change. TOK curators will critically rethink the parameters for historical analysis of post-industrial areas in cross-border territories between Russia and Estonia, as well as exploring their common political, industrial and ecological history.
RESIDENCY
The (Re)configuring Territories Residency is intended for practitioners and researchers who share an interest in situated practices and speculative approaches in the Baltic Sea Region. The artist-in-residence is chosen through an open call, and will live and work in the Narva Art Residency's facilities, where they will be able to concentrate on their own artistic practice within the context of our programme. The resident will participate in the Live Action Role Play and the Spring School, and their research and artistic practice will be taken into consideration in the framing of the theme for the Role Play and Spring School gatherings.
(Re)configuring Territories is a three-year programme (2019, 2021—2022) organized jointly by the Finnish Institute in Estonia, Narva Art Residency and Trojan Horse. The programme has been curated by Kaisa Karvinen and Tommi Vasko.
https://reconfiguringterritories.net/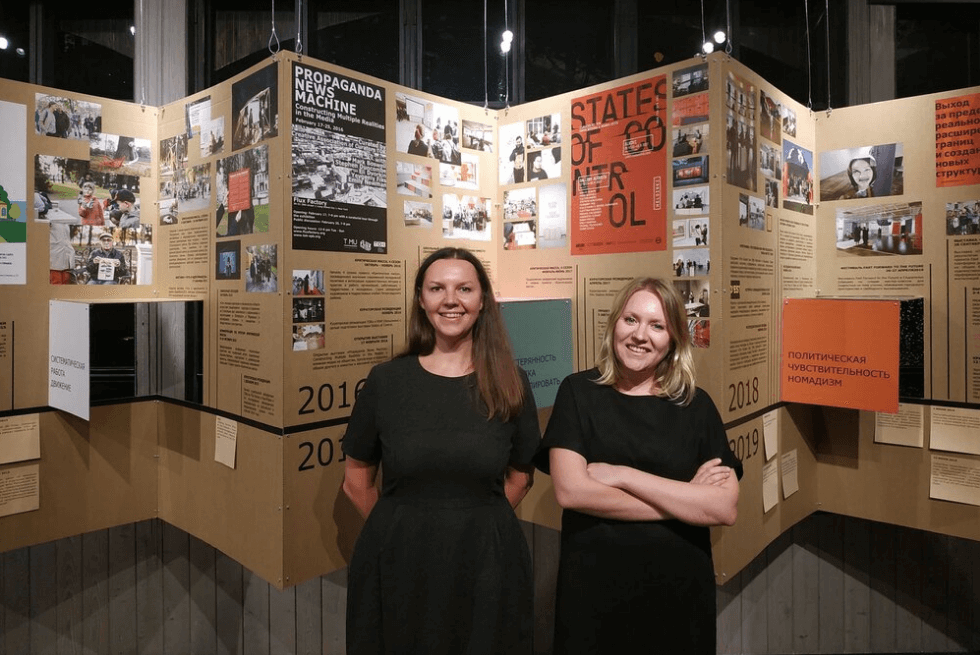 TOK curators: Anna Bitkina and Maria Veits | (Re)configuring Territories
//RU
links:
tok-spb.org
related events and exhibitions