Jaakko Autio | Finnish Cultural Foundation
(Finland)
09.03 – 31.05.2022
//BIO
I am a sound artist and sound designer (MA). I am from Ylivieska in Northern Ostrobothnia, but I spent my childhood (born 1981) in Senegal, ages 4-10. The citizenship of two countries is present in my way of perceiving reality and creating art. As a nomad citizen of the world, i have found sound to be my homebase. I studied sound design for a film at Hki Metropolia of Applied Sciences 2003-2008 and theater sound design at the Theater Academy's Department of Sound Design 2010-2013 (Teak/Väs/MA).
//ARTIST STATEMENT
My artistic practice is to create big immersive spaces dealing with a person's relationship to another or otherness, as well as a person's desire to merge into a larger whole. This otherness can be different things, for example, another person, Eros, time, or holiness.
I am looking for an artistic partner in Estonia, a choir or group with whom I record singing and social interaction. I bring the small multichannel recording gear with me, so that i can record up to 30 separate individuals at the same time. Id be happy to receive help from the residency curator or cultural producer to get in contact with local social groups such as choirs. The professional quality of the choir does not matter. I am fascinated by exploring and revealing the similarities and differences between Estonians and Finns in an intimate way. I want to gather a small group of people whom i interview on the subject of otherness, after experiencing the work. The dialogue will be a part of the installation afterwards.
//EXPERIENCE AT NART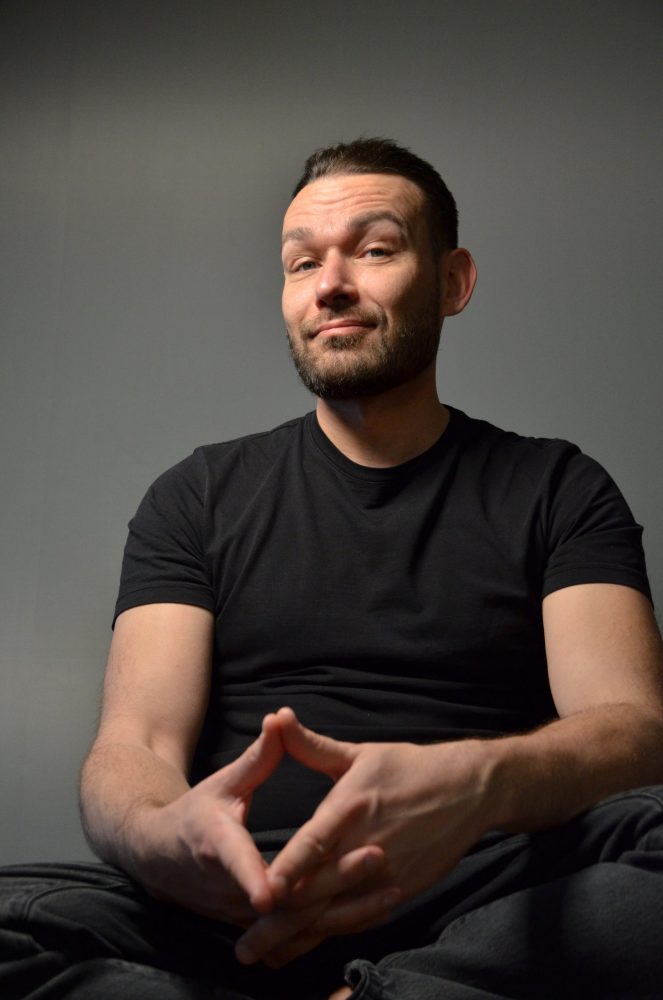 Jaakko Autio | Finnish Cultural Foundation
Light and sound art
coverage:
jaakkoautio.com
skr.fi
The residency is held in cooperation with the Finnish Cultural Foundation which provides a grant to artists from Finland per year. The programme is running from 2022 until 2024. Open calls are organised by HIAP. 
related events and exhibitions