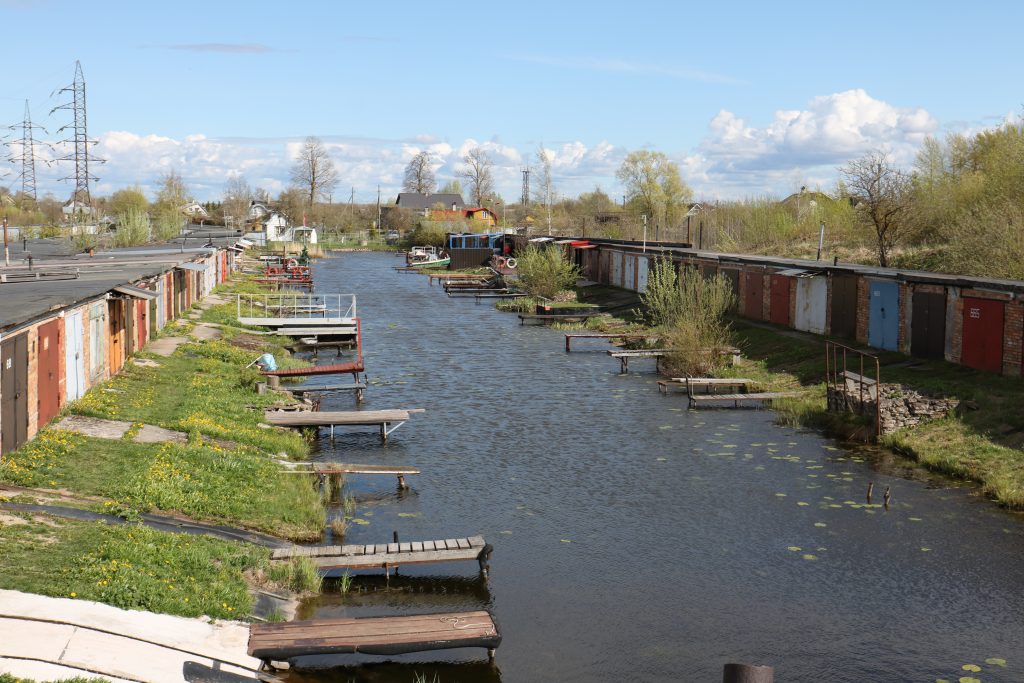 ____
Not far away from Narva Art Residency is the area of Kulgu, which has also gained the name of Narva Venice. It is a system of canals with garages for boats near the Narva water reservoir. The garages are more than just boat sheds – they are where people live, and have saunas and parties. There is a local community that likes to fish and spend time next to the water.
During the summer of 2022, Narva Art Residency rents its own garages in Venice and establishes a small outpost for itself within the heart of the local community. The project is called "VENICE EMBASSY". It is a place for artists and locals to get to know each other, mingle and learn from each other. The summer programme at the Venice Embassy is made up of public events, workshops, and two residencies that will result in artistic interventions.
____
PUBLIC EVENTS AND WORKSHOPS
The project includes an event programme during the summer months of 2022. There will be a couple of community events. For example, a community working day where the resident artists of NART, the staff, the project team and also Narva locals will come together to help clean an area or do other practical community work (talgud).
There is also a plan to have a more hands-on workshop or two. For example, a fishing workshop would be a great way to pass knowledge between generations.
A couple of public events will be a good way to include people who are curious about Narva Venice but haven't had a chance to take a closer look. For example, one of such events might be a small scale unplugged concert. We'll keep you updated!
RESIDENCIES AND ARTISTIC INTERVENTIONS

Two artists will take residence at the garage of the Narva Venice and create artistic interventions at the same location. The length of the residency, as well as the form of intervention, will be defined after the open call. The artist gets a grant and a budget for producing his/her work. Check out selected artists here: https://www.nart.ee/en/selected-artist-narva-venice/

RESEARCH
The project is partnered by Tallinn University, including Tarmo Pikner and Karina Vabson. Student researchers will keep a closer eye on the project and reflect on the activities during and after the public programme and residencies. This research will result in a brochure or a short film, and perhaps event a master thesis.


____


This project is carried out in cooperation with British Council in Estonia as part of the People to People Cultural Engagement Programme.Find more info about British Council's work in Estonia at www.britishcouncil.ee