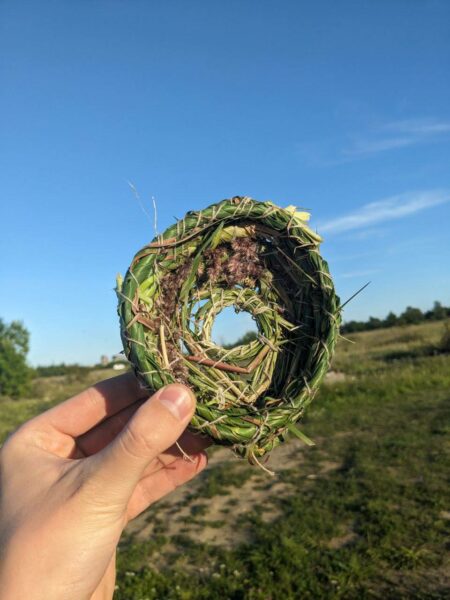 20.08.2023 at 16:00
Narva Venice Embassy
Remmelga 8

On 20.08 at 16:00 we invite everyone to the cosy workshops of Xiyao and Marijonas, who are the residents of Kreenholm Garden and Narva Venice Embassy to a home-brewed tea, seed exchange, basket weaving and Narva Venice sound installation.
First, Xiyao will present her project in the form of an audiovisual installation, which participants will be able to listen to while drinking her home-brewed tea made from herbs harvested in the Kreenholm Garden. Then she will hold a seed-bomb workshop which aim is to teach how to preserve different kinds of seeds for the next planting season.
For those who enjoy experimenting in the garden and exploring the world of plants, we will create a space for seed exchange. Participants are welcome to bring their own seeds and swap them with other gardeners or to just pick something new out of the common box!
At the same time, Marijonas will hold a basket weaving workshop in which everyone will have an opportunity to make a basket from grass. The tools and materials will be provided.
For finding the place please call +372 5373 3130.
Learn more about the project here: https://www.nart.ee/en/projects/narva-venice/
The project is supported by British council.
related artists