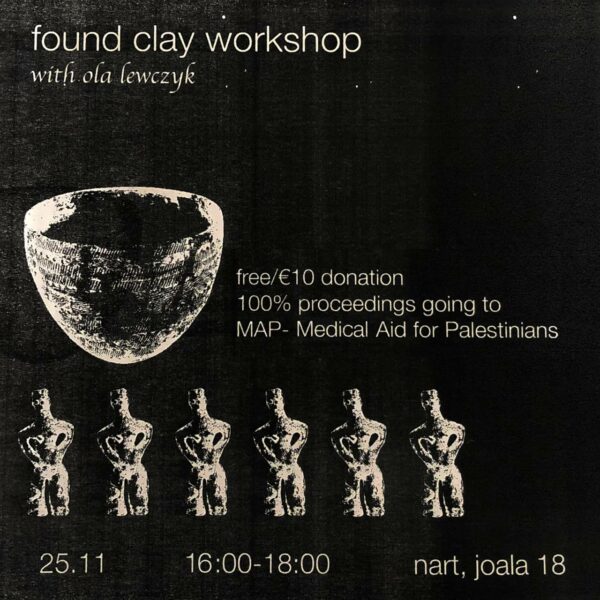 25.11 at 16:00
Free
NART (Joala 18)
Join us for a clay workshop and make vessels and figures inspired by Narva stone age pottery traditions. The workshop will be based around hand-building techniques and playing with the material – we'll be using found clay and self-made tools.
Participation is free, with a suggested donation of €10 (100% of the profit will go towards MAP- Medical Aid for Palestinians).
It's a two-part workshop. On December 9th – at the second part we'll fire the works in a bonfire.
Please book a spot at the workshop here: https://forms.gle/WMJgCtN59gWwyWMs6
related artists