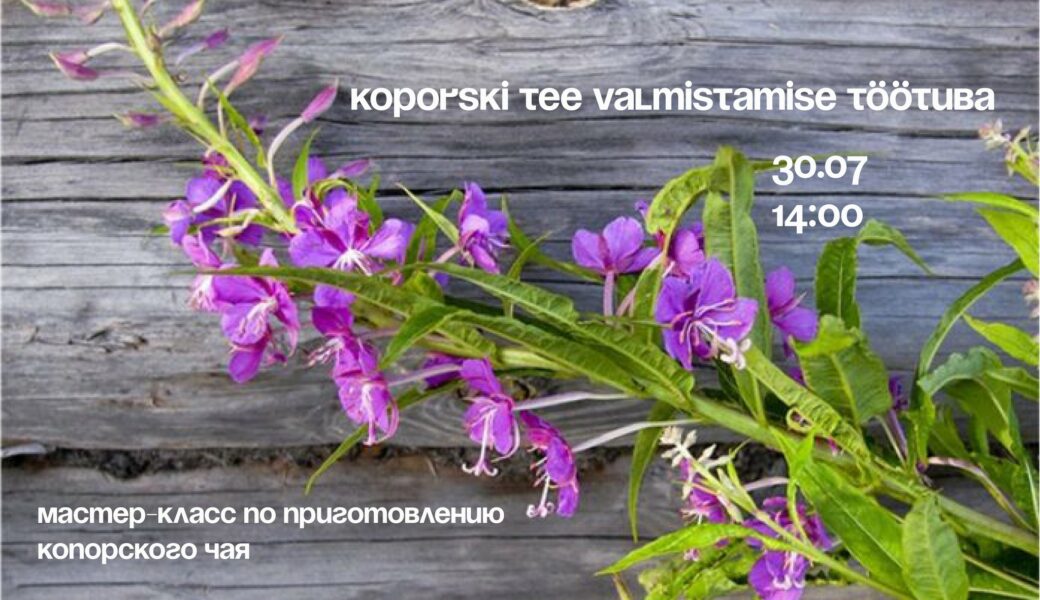 30.07.2023
at 14.00

On the 30th of July, there was supposed to be a workshop on sorting bio-waste this Sunday by Vineta Gailite, but unfortunately, it is canceled. Instead, we will have a gathering for preparing the traditional "Koporsky tea" which is made from the leaves of the "fireweed" or "Ivan-Tea" plant.

All are welcome to join the workshop by Ekaterina Kuznetsova, the head of Narva Ingrian House. Participants will learn the history and medicinal properties of this tea and learn how to make it themselves.

The workshop is free, and all materials are provided. At the end of the workshop, there will be a tea party of different types of Koporye. Participants will take the "almost ready" tea home, along with instructions on how to make it ready at home!