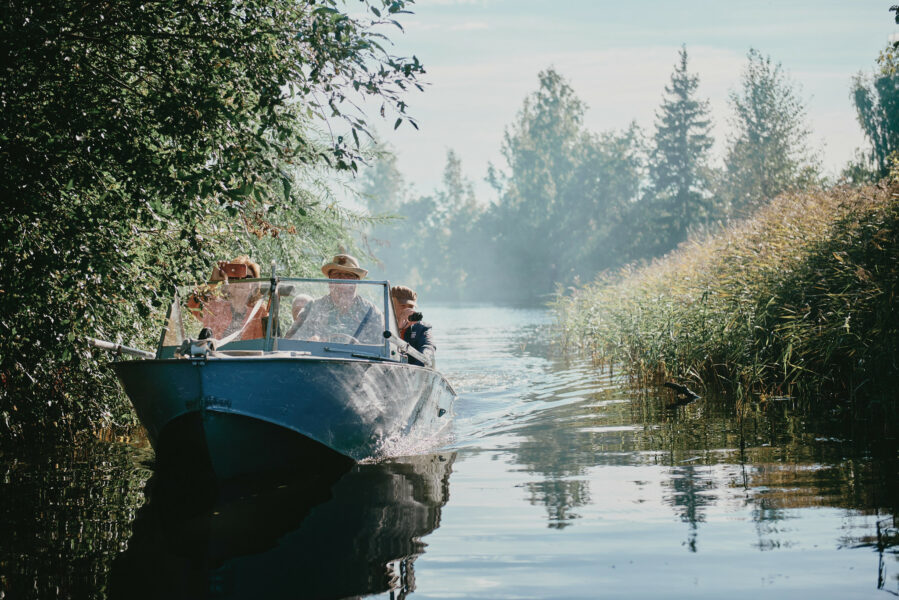 On Sunday, 30 July at 16:00, we invite everyone to Kulgu harbour for the premiere of an immersive camera obscura experience. It is the work of Frans Van Hoek from South Africa who is a resident at the Narva Venice Embassy. There you can also take part in a workshop on cyanotype postcards led by another resident – Tim Sullivan from England.
The project is called "Nothing Happens Until You Make It Happen". Two ordinary boat garages have been converted into live-edge cinemas at the Kulgu area, each showing a different 'film'. One the view across the phantom border of the reservoir, the other a more domestic canal scene in the Fishermen's Club. It is a cinema of a reality that needs no words to describe. The work is inspired by the 60s and 70s poetic realism of the Baltic states, where the heroes were ordinary people and everyday environments made the scene. The title is also a nod towards the can-do attitude of modern e-Estonian tech entrepreneurs, asking is this positivity valid here in Kulgu, where Bolt doesn't go?

For the full experience, register for 3 euro boat trip that will take you from one cinema to the other on a small fishing boat through the Kulgu canals. Limited seats! Register here: https://forms.gle/HpxtYxhaP8DCh1gm9

See you on 30.07 at 16:00 at Kulgu Harbour (Kulgu Harbour 7).
For more information about the project of the Embassy of Narva Venice click here: https://www.nart.ee/et/projects/narva-venice/
The project is supported by the British Council.
PHOTO: Juri Vsivtev / Station Narva