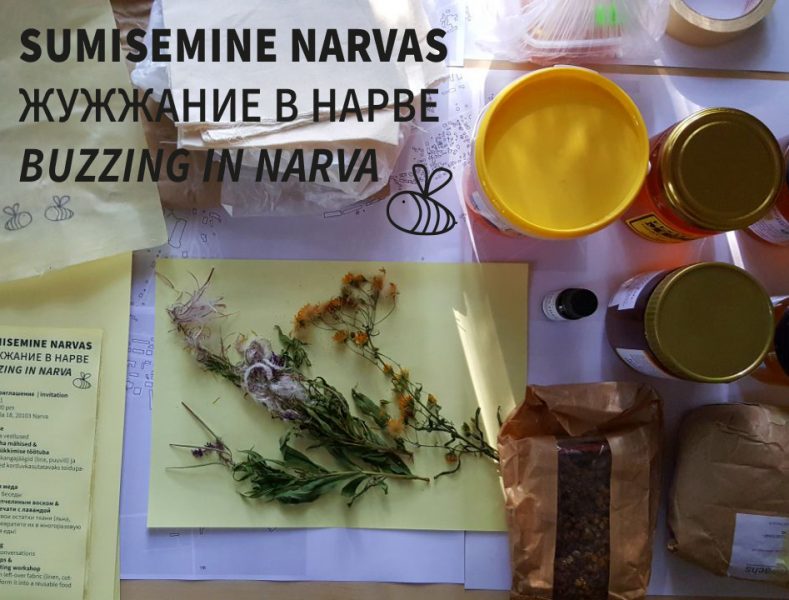 For two weeks, we were listening to the buzzing of Narva. Following the sound of bees, looking for their treasures and exploring their relationship with the humans of the city. We were trying to find where the city ends and where nature starts. The knowledge of bees interpreted and passed on by beekeepers was our window onto this border that is hard to grasp.
Exploring Estonia, we have collected honey from different regions.Come and join our honey tasting on Wednesday, the 18th of August from 17:00 to 20:00, and tell us how Narva tastes for you. There will be coffee and tea to wash down the sweet treats.
Bring along a piece of textile of your choice (cotton or linen) and join our bee-wax wrap-making workshop.By using a lavender oil printing technique, we will create personal reusable wraps for keeping food fresh in a more sustainable way.
related artists