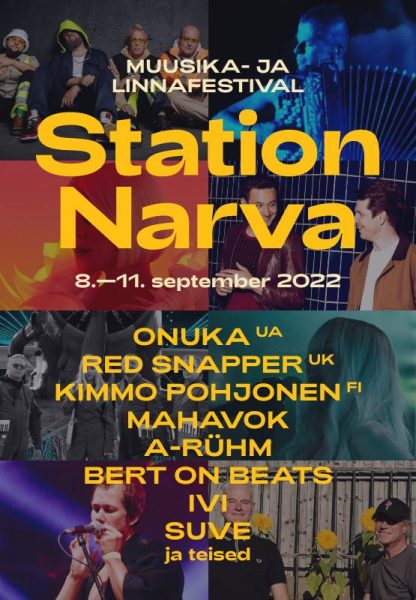 This year the festival will take place on 8 – 11 September at the Kreenholm quarter in two historicist style villas – art residency NART and the manufacture's directors' building next to it, as well as the yard between them. Free daytime concerts and NART's summer project presentations will also take place in the Kreenholm quarter. The festival also invites explore the unique Kulgu area, known as Narva "Venice" and to take part in the Business Day in the multimedia centre OBJEKT, BAZAR public discussions and the traditional Narva-style breakfast.
Station Narva plays host to international artists, well-known Estonian names as well as musicians from Ida-Viru county.
Station Narva is supported by the city of Narva, the Ministry of Culture, the Integration Foundation, the Cultural Endowment of Estonia and Fortaco.
Station Narva is organised by Shiftworks in cooperation with the Narva team. Partners are Narva Art Residency (NART), Narva Gate, Art Club Ro-Ro, OBJEKT multimedia centre, and BAZAR Discussion Day.