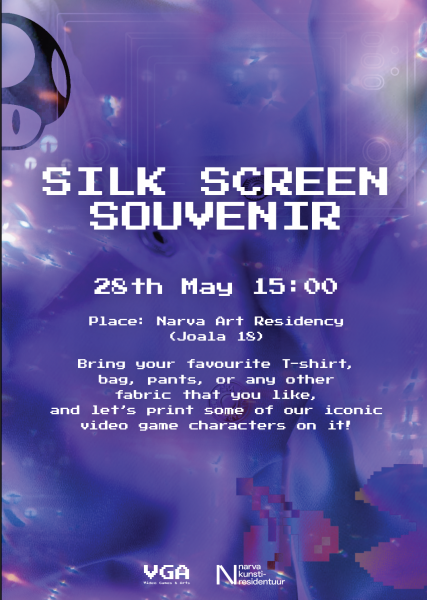 Our video game museum will finish in the month of May and therefore we will have one more cool workshop left for you!
Bring your favourite T-shirt, bag, pants, or any other fabric that you like, and let's print some of our iconic video game characters on it! And be proud of taking a great VGA souvenir with you home! During the workshop, it is also possible to hear and ask for more information about the characters and icons presented.

The workshop is held on the 28th of May at 15:00.
Be fast! We can only take 12 people, so book ahead – https://forms.gle/R4zfXHnAxh5FRsU58
Entrance is 1€. Workshop will be in English.