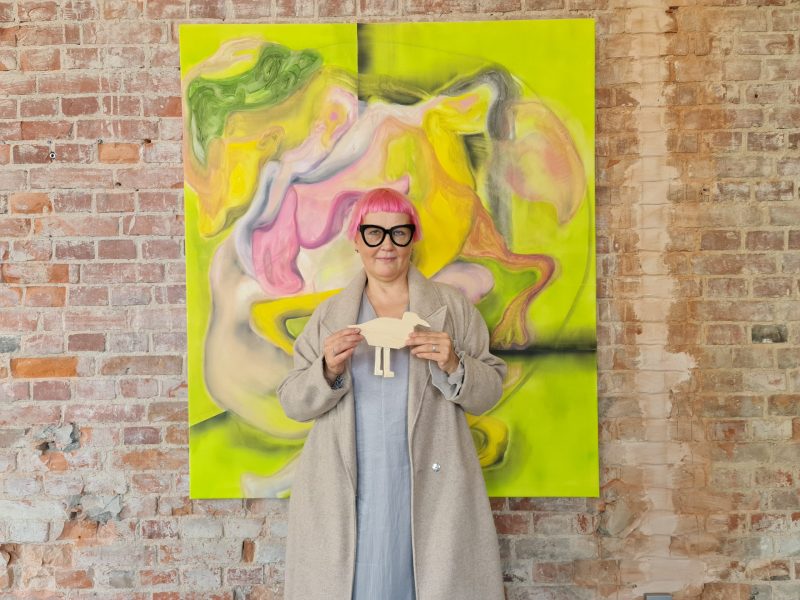 "FLAGS AND BIRDS"
Natasha Shalina was a resident in NART in March of 2022 and had a very popular open studio where she invited grownups and kids to create together with her. Around 140 people come by during these 2 weeks. Now Natasha is back again to continue with her work in Narva! From 17th of May until 25th of May, every day she is at NART and anyone can come along to her open studio.
This time there will be wooden bird figures that one can colour as well as textile flags that can be coloured with oil pastels. These will become decorations for the park around Narva Art Residency.
When?


From 17th of May until 25th of May, weekdays at 15-19 o'clock, Saturday-Sunday at 13-19 o'clock.
How?


Come for as long as you want, just step in! Entrance is 1€.
Where?


Narva Art Residency, Joala 18
For whom?


For everyone, big and small, who wants to create by hand.

Natasha Shalina is a graphic artist, painter, designer, book illustrator, installation artist and poet, who is inspired by nature and the traditions of the Finno-Ugric peoples.
View her portfolio on Instagram: https://www.instagram.com/shalinanata/

Photo: Natasha with the painting of Magdalena Schwaiger from the exhibition "Where is the body?"