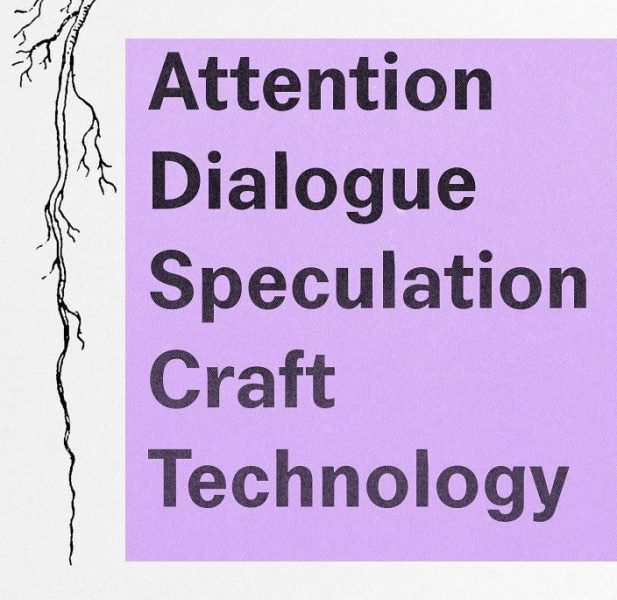 Anthropology, fieldwork, and design research
– With Francisco Martinez and Polina Medvedeva
Tuesday, 15 December 2020, 16:00 (EET)
In the third talk of the (Re)configuring Territories programme artist and filmmaker Polina Medvedeva, anthropologist Francisco Martínez and (Re)configuring Territories programme curator Tommi Vasko talked about fieldwork and community-led design processes. What should architects, designers, and artists know from anthropology and its methodology? What can these disciplines learn from each other?
This is one of three talks that took place in December 2020. The other two were:
The Indeterminate Terrain Between Disciplines
– Introduction to the (Re)configuring Territories program
– With Ksenia Kaverina, Karoliina Korpilahti and Ann Mirjam Vaikla
Saturday, 12 December 2020, 16:00 (EET)
Feminist Fairytales, Parties, and Eating Together as Spatial Practices
– With Maria Muuk and MYCKET
Monday, 14 December 2020, 16:00 (EET)
The events are programmed by the program's curators, architect Kaisa Karvinen and graphic designer and researcher Tommi Vasko.
*
(Re)configuring Territories is a three-year program (2019, 2021—2022) organized jointly by the Finnish Institute in Estonia, Narva Art Residency, Narva Urban Lab and Trojan Horse. The program is kindly supported by the Kone Foundation.
More information at https://reconfiguringterritories.net