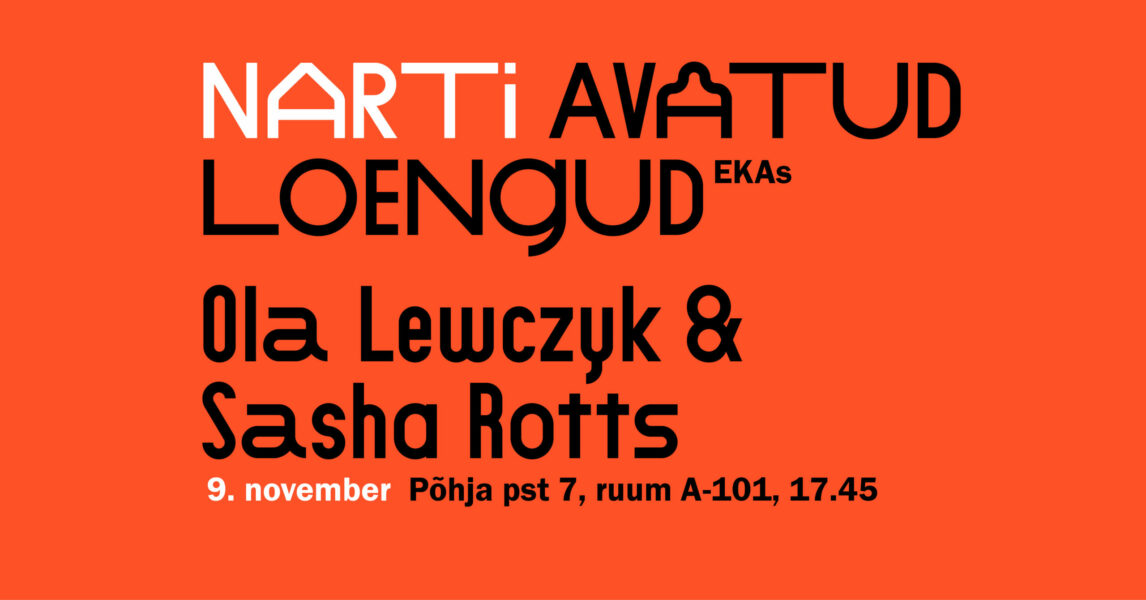 In the fall of 2023, international artists from NART will be giving three lectures at the Estonian Academy of Arts, and the second event in this series is coming soon. The artists will talk about what everyday life is like in an art residency and present their work. The lecture will take place on Thursday, November 9th at 17:45 in room A-101. The event will be in English and is free of charge.
The November lecture will be delivered by Polish ceramicist Ola Lewczyk and Helsinki-based textile artist Sasha Rotts. During her art residency, Ola plans to explore the memory of Neolithic-era Narva ceramics and build a temporary ceramics kiln. Sasha, who was at the residency for the first time in May 2022, co-created a pop-up exhibition titled "Solid Plot" at the Kreenholm factory this summer, in collaboration with Hilda Karha.
The final lecture of this year will take place on December 7th, featuring German comic artist Elke Renate Steiner and Swiss writer Uwe Lützen.
related artists