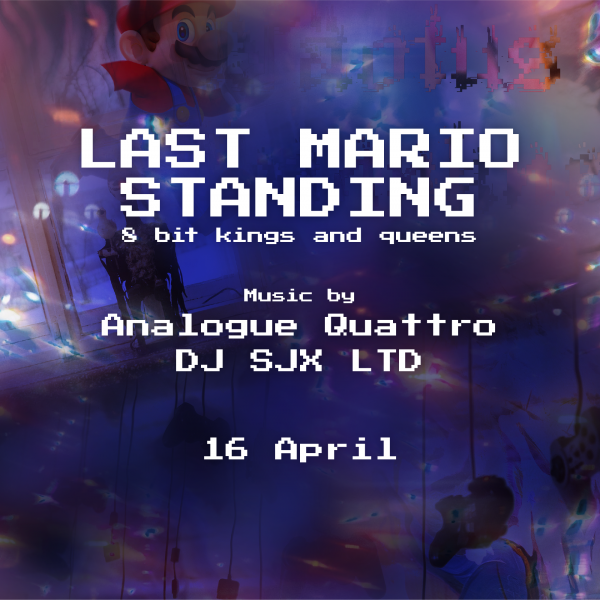 On April 16, NART is going to add sound to the video games of the VGA project. "Last Mario Standing – 8-bit Kings and Queens" party will bring together Analogue Quattro and Amiga-sound master DJ SJX LTD on our intimate basement stage. 
There will also be a pop-up bar in the art residence. Guests can play classic games from Super Mario Bros to Final Fight to God of War and Need for Speed. We have a chillout lounge, some Kinect fun, and an experience of Band Hero.
Entrance to the party through the video games museum. Please bring slippers as we have many carpets in our gallery.

Tickets cost 2 euros.
Doors open at 20.00.