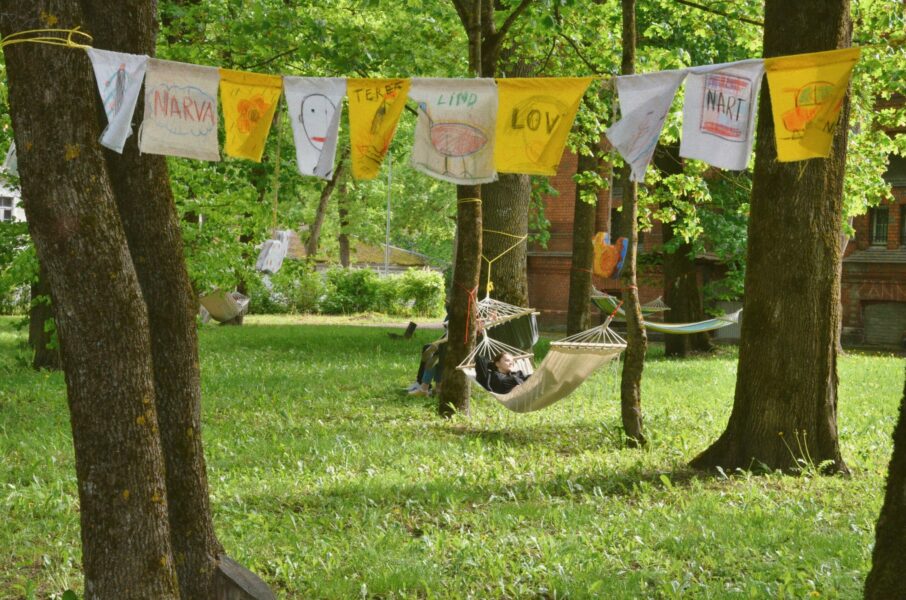 Narva Days 2023 are coming. This time the event will take place over three days from 9-11.06. On Sunday we will also be part of the programme – we will have a garden party "Krenych Sunday" and there will be much to do:

–A presentation of the new park furniture in front of the art residency, which was made by Nadezhda Sassina and local volunteers.
–Children and bog children will have the opportunity to walk on slacklines and draw with chalks.
– Pop-up café Valge Kõrvits, and DJ Anton Toks will be in charge of music and mood.
– 14:00 Historical tour of Kreenholm houses Joala 18 and 20. The tours are in Estonian and Russian.
– 15:00 Juliane Foronda, resident of the Kreenholm Garden, will give a workshop.
–17:00 A talk with local artists will be moderated by Elena Howarth.
– 19:00 Cinema Amalie will host a film screening "Exit through the Gift Shop" (2010). The film will be screened in English with Russian subtitles.
The event is free of charge and supported by the city of Narva.
related artists