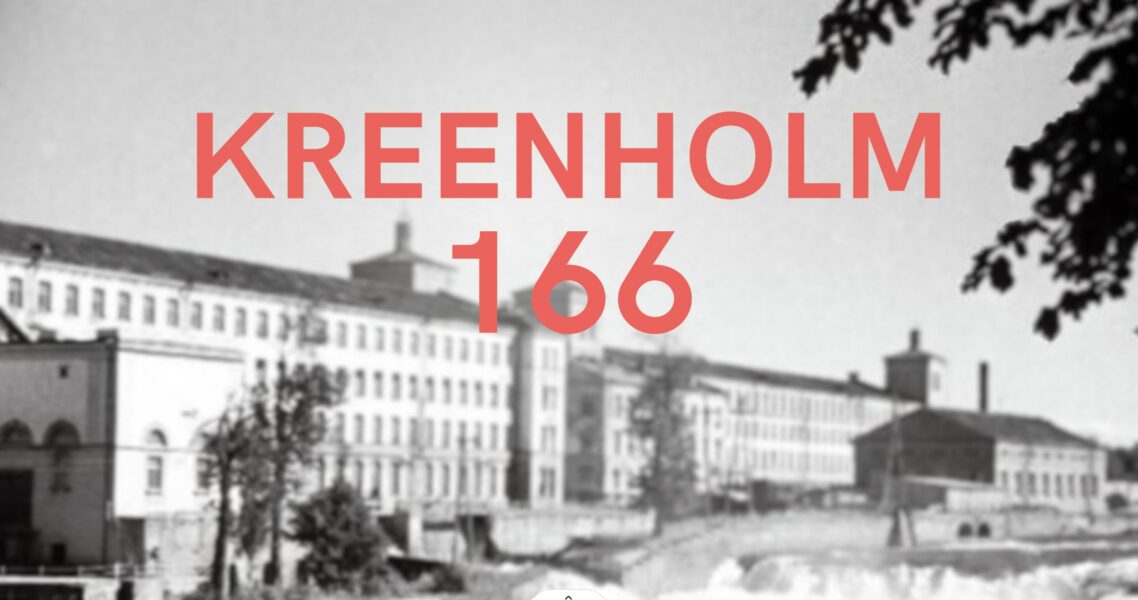 Dear friend,
We invite you to the 166th birthday party of Kreenholm manufactory. The party will take place on 13 May at 15.00 at the Narva Art Residence (Joala 18). The tradition of celebrating Kreenholm's birthday was revived last year and this year's event is the second in a row.
All guests will be offered cake and hot tea from samovar. We wish Kreenholm a happy birthday and blow out 166 cake candles!
There is a new installation telling the story of the house and everyone can learn about its history. It is part of a research project from 2021 to 2023 to explore the past of the building at 18 Joala street. The project was led by Denis Jatsenko and Johanna Rannula with the support of the Cultural Endowment of Estonia.
At 17.00, we hope to show a film in the Amalie cinema on the second floor of the residency, but we are still in the process of getting the license, so it will be a surprise film! And in the evening, at 22.00 we have an open screening of the Eurovision song contest finals.
Come to the party and bring a good mood! If you like, bring a bubbly drink.
Entrance is free.
See you at the Art Residency!