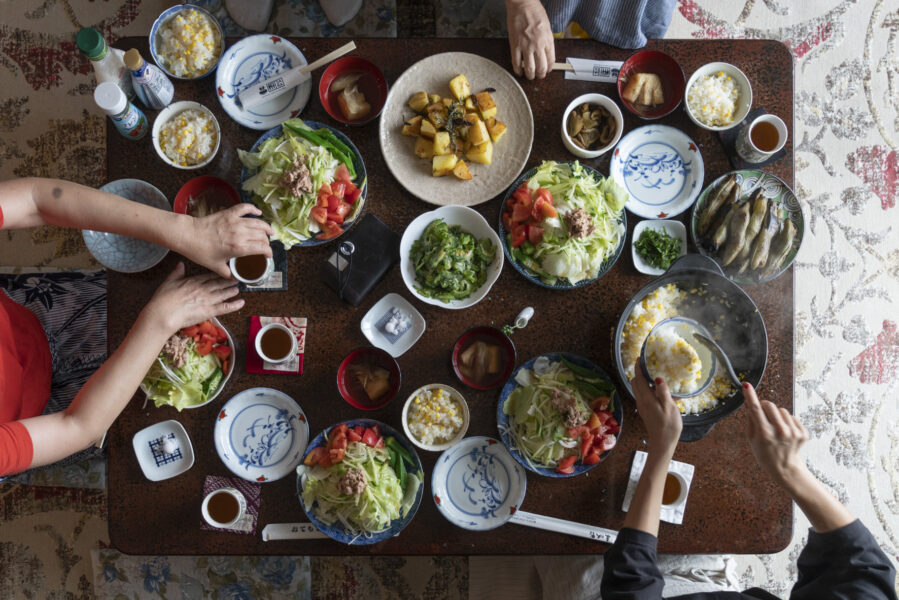 Location: Narva Art Residency'c kitchen, (Joala 18)
Narva Art Residency's artists Reico Motohara and Kabo offer an authentic Japanese lunch.
Contemporary artist and ceramist Reico Motohara's favourite practice is cooking and eating with people. Kabo is a conceptual artist whose mediums are photography and installations.
Together, they prepare a Japanese lunch, which essential part is Temakizushi – each person can choose their favourite ingredients and roll them into sushi. Produce from the Kreenholm garden is also used. There will be miso soup, potatoes and meat, and pickled cucumbers in the Japanese. Let the dessert be a surprise.
In Japan, there is a saying "同重釜の飯を鹣幹广 (onaji kama-no meshi wo taberu)" – eat rice from the same pot. When we cook and eat together, we can overcome ethnic, cultural, political and other differences and can truly live together in the same world.
A lunch lasts 1.5 hours and is also a workshop.
Lunches take place on Saturday 9 September at 12:00 and 15:00, and on Sunday 10 September at 12:00. Tickets must be purchased via pre-sale. Please note that the number of places is limited.

Check out the full festival programme here: https://stationnarva.ee/